Description
Almond oil has the strongest moisturizing effect, which also evens out the pH of the skin, suffering from hard water and cosmetics. Almond oil has been known as the "beauty oil" for over eight thousand years.
Almond oil is a unique remedy for beauty and health. Queen Cleopatra and Josephine Bonaparte used it in their recipes for skin and hair care. The history of the oil goes back more than 8 centuries, and it is not known for certain where it appeared. Its homeland can be the countries of Asia or the Mediterranean.
Almond oil composition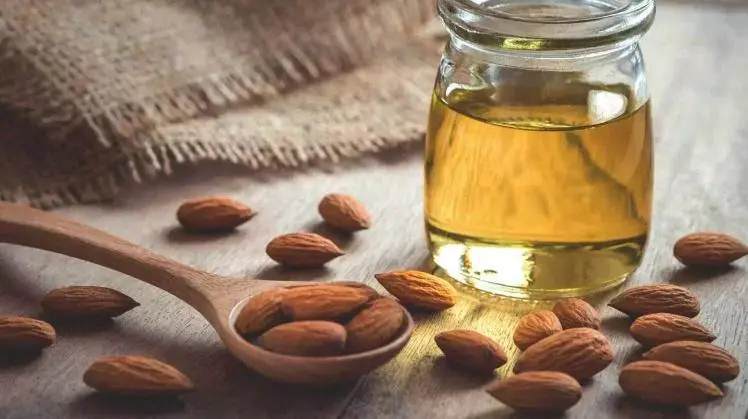 The oil is obtained by cold or hot pressing from the seeds of bitter and sweet almonds – a small light-loving shrub, stone fruit plant. At the same time, products from bitter almonds are used only for the perfumery industry and medicine: they have a good aroma, but are not suitable for human consumption.
On the contrary, a product made from sweet almond seeds is appreciated not only by cosmetologists, but also by culinary experts for its excellent taste and pleasant smell.
Due to the high content of oleic acid, almond oil is used as a therapeutic and cosmetic agent. Let's list the main components that make up the product: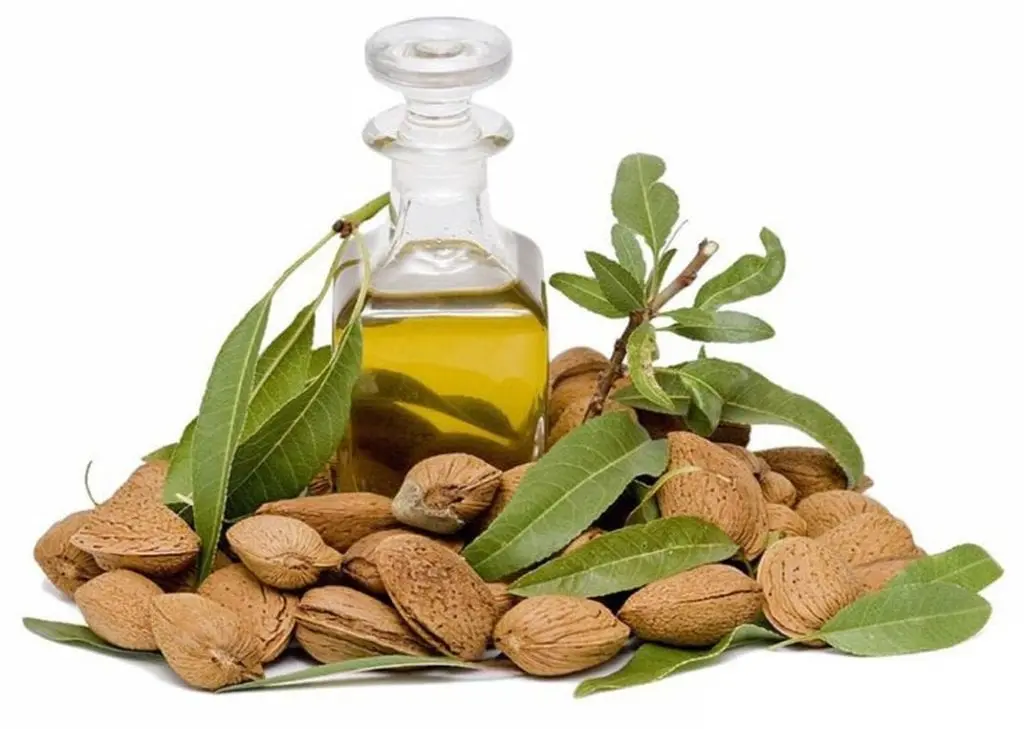 monounsaturated oleic acid Omega-9 (65-70%);
polyunsaturated linoleic acid Omega-6 (17-20%);
vitamins A, B, E.F;
sodium, selenium, copper, magnesium, zinc, iron, phosphorus;
carotenes and bioflavonoids, proteins, sugars.
The concentration of nutrients in the seeds and in the oil is determined by the geographic and climatic conditions of almond growth.
As with all natural nut oils, the calorie content is quite high: 820 kcal per 100 g.
Almond oil is cholesterol free, making it a useful ingredient in dietary recipes. With the right approach to nutrition, this product in the diet can significantly strengthen the body, eliminate the risk of serious diseases.
Oleic acid – 64 – 86%
Linoleic acid – 10 – 30%
Palmitic acid – 9%
The benefits of almond oil
Compared to other plants, the almond tree holds the record for the amount of oil it contains.
Almond oil contains many acids: almost 70% monounsaturated oleic acid, linoleic acid and a small amount of saturated fatty acids. The latter are less beneficial and, when ingested, can affect the increase in fat mass.
Almond oil contains phytosterols, high concentrations of vitamins E and K and cholines. They have a positive effect on the health of the skin, make it soft and even the complexion.
The harm of almond oil
It is forbidden to use almond oil only in case of individual intolerance. You can check this by doing a test – rub a drop of oil on your wrist and observe the condition of the skin. If irritation does not appear within half an hour, then the oil can be used without restrictions.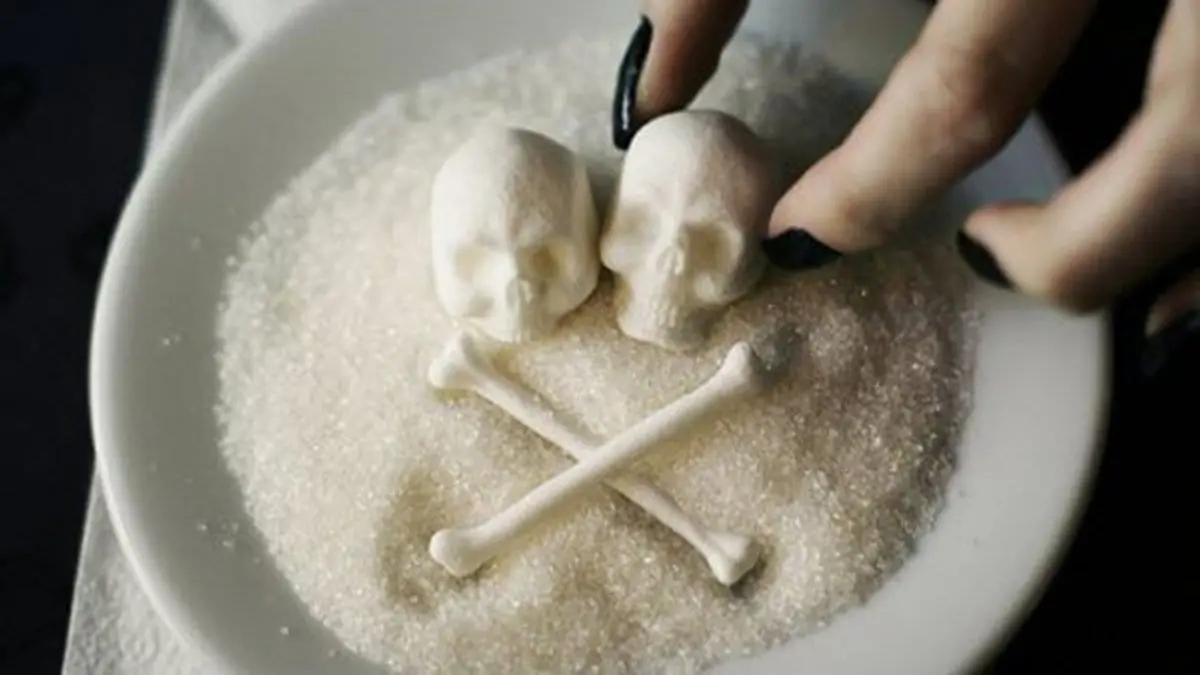 It is worth remembering that there is both sweet and bitter almond oil. Their difference is that the kernels of bitter almonds contain amygdalin, which gives this nut a specific taste and smell. In this case, amygdalin is able to decompose into poisonous hydrocyanic acid in the process of specific processing to the state of an essential oil.
Essential oils are used with extreme caution and in extremely small quantities, adding a few drops to the base oil. In its pure form and without any fear, you can use sweet almond oil, which is just the base.
Excessive use of almond oil can cause skin irritation and increased activity of the sebaceous glands.
How to choose almond oil
Please pay attention to the packaging before buying. High-quality oil is sold in dark glass in small bottles, and the specified shelf life cannot exceed 1 year.
High-quality almond oil is clear, with a yellow tint and a slight nutty sweetish odor. Precipitation is unacceptable, this indicates a low quality of oil or artificial additives.
It is recommended to store almond oil in a refrigerator or other cool place, away from direct light.
Application of almond oil
Almond oil is actively used in cosmetology for the care of the face and body skin, as well as hair and nails. When used regularly, it improves complexion, makes the skin smooth, increases elasticity and smoothes wrinkles.
Almond oil is suitable for all skin types and is versatile. It is even used to care for the delicate skin of babies. It brings the greatest benefits to excessively dry, cracked skin of the lips, hands, and feet. Also suitable for lightly massaging the eye area. This massage improves blood circulation, helps to reduce expression lines and nourishes the eyelashes, making them thicker and healthier.
Almond oil protects the skin well from adverse environmental influences. It can be applied to dry areas of the skin before leaving the house in the cold and wind, and as a protective barrier against UV radiation.
Like most vegetable oils, almond can be used to remove makeup from the face and eyes. The oil is preliminarily slightly warmed up and the skin is wiped with a cotton swab slightly moistened with liquid. Excess oil is removed with a paper towel.
To strengthen hair follicles and stimulate hair growth, warm almond oil is applied to the roots and rubbed in. An hour later, wash off with shampoo. You can also lubricate the ends of your hair to reduce breakage.
Almond oil improves the condition of brittle nails. Regular rubbing of oil into the nail plate and cuticle removes dryness, flaking and brittle nails.
In addition, almond oil is suitable for full body massage. You can add a few drops of essential oil to it to enhance the effect. For example, for an anti-cellulite massage, mix a couple of tablespoons of almond base oil and 3-4 drops of orange essential oil.
10 Ways to Use Almond Oil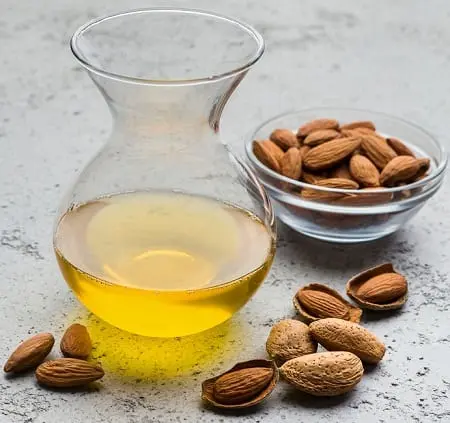 1. Like an eye cream
Almond oil is lightweight and non-puffy, so it can be applied even to delicate eyelid skin to smooth out fine lines around the eyes.
2. Almond oil as an anti-aging face cream
Due to the high content of vitamin E, cosmetic almond oil serves as an excellent alternative to anti-wrinkle creams, smoothing the skin of the face, restoring its elasticity and tone, tightening the oval and refreshing the complexion.
3. Like hand cream
Vitamin A in the oil helps to moisturize the skin and protect it from the negative effects of the environment and aggressive detergent components.
4. As a remedy for acne
Owners of problem skin will appreciate the antibacterial effect of almond oil, which is provided by its vitamin F. Apply pointwise at night, and in the morning there will be no trace of a pimple!
5. As a hair growth accelerator
How to use almond oil? Massage it into the roots of your hair 2-3 times a week, and their growth will accelerate almost 2 times!
6. As a remedy for burns
Moisturizing, soothing and relieving redness, almond oil is an excellent treatment for thermally damaged skin, whether you touch a hot frying pan or sunburn.
7. As a cleansing lotion
Almond oil has a light structure, is quickly absorbed and perfectly removes even waterproof makeup.
8. As an anti-cellulite agent
The body skin will be transformed if you massage it with almond oil: the surface will become smoother, more elastic, elasticity will return and the bumps will disappear. Plus, almond oil helps with stretch marks.
9. Almond oil as a hair mask
If you apply a generous full length of almond oil hair mask, wrap with a towel and leave for an hour, and then rinse with warm water and a little shampoo, your hair will be smoother, shinier and more voluminous.
10. As a weight loss aid
A tablespoon of almond oil a day will help cleanse the intestines of gases and toxins, and your tummy will become noticeably flatter!
2020-10-05