Are you ready for the "healthy" adventure? Are you looking for original recipes that will give your body all the well-being it deserves? Do you know this new trend called chia?
Like everyone else, I searched the internet for ways to improve my health and my diet and I came across a curious little beast called chia seed.
I was skeptical at first but gave it a try and discovered the incredible benefits of these little seeds.
I have selected for you 12 recipes that will awaken your taste buds while teaching you to discover a healthier diet.
But first, what is chia seed?
How about getting to know this little chia seed straight from Mexico and Peru? This plant from the sage family, pronounced "Kia", was already very popular thousands of years ago by the Aztecs and Mayans.
They consumed it daily thinking that it gave them physical and intellectual strength.
Super food, chia is rich in omega 3, protein, fiber, lipids, antioxidants and it is gluten free. This little black seed, which looks like a poppy, has incredible medicinal properties. (1)
The main benefit of chia is its appetite suppressant effect. So no, it's not a miracle seed that will make you lose weight, but its satiating effect will greatly help you slow down your little cravings.
Chia is particularly recommended for athletes because it is a source of energy that regulates sugar and promotes hydration for better muscle recovery.
The best recipes with chia seeds
The advantage with chia is that it can complement almost any dish. To ensure a daily ration (no more than 2 tbsp), if you don't have time to incorporate it into a recipe, simply add it to yogurt, soup or salad.
For a champion's breakfast, I make an "overnight porridge" with the chia. The night before, I prepare about 40g of oatmeal and a teaspoon of chia in a cup, cover with milk and let stand in the fridge.
The next morning, I found a little porridge that I sugared with honey and voila.
But I won't make you languish any longer and I suggest you discover together which recipes we can prepare with these little seeds.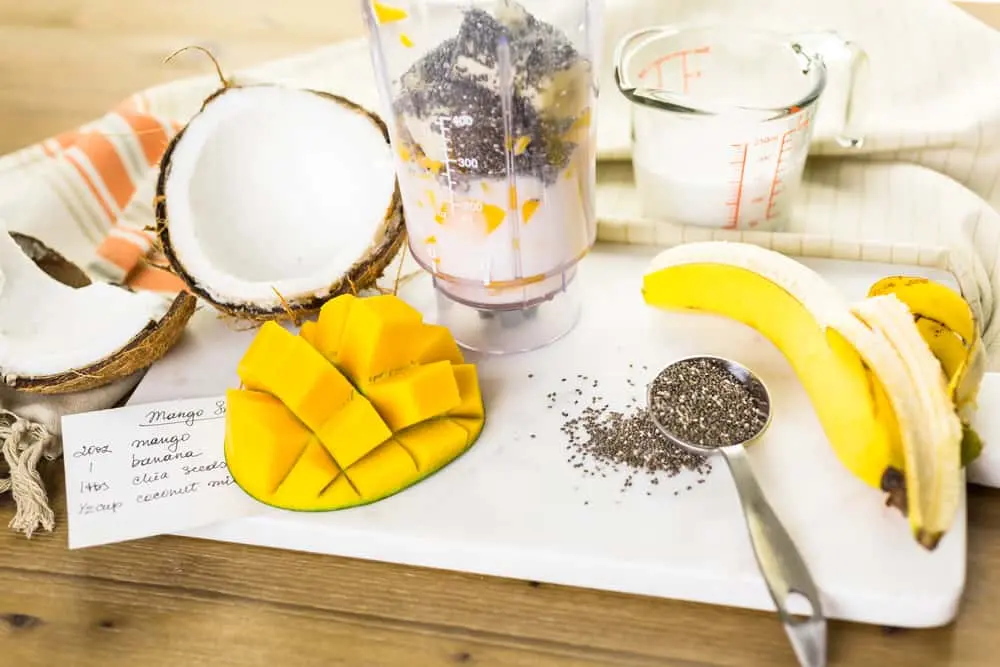 Sweet recipes
Le pudding chia
or vegetable milk of your choice or maple syrup, agave syrup
Mix 2 tbsp of chia seeds with 200 ml of coconut milk (or vegetable milk of your choice) and 1 tsp of honey (or maple syrup, agave syrup).
Arrange in two verrines, let stand in the fridge for several hours
Add the fruits of your choice on top. A pure delight!
Chocolate and chia seed muffins
Mash 2 ripe bananas in a bowl
Add 220 g of flour, 40 g of sugar, 2 tbsp of chia, 1/2 sachet of baking powder, 1 tsp of 100% cocoa powder and mix.
Pour into the muffin tins 180 ° C Th.6 for about 25 min.
Energy balls
Mix 250 g of dates and 2 tbsp of coconut oil until you obtain a paste.
Then add 2 tbsp of chia seeds, 80 g of oatmeal and depending on your taste almonds, cashews, sunflower or squash seeds, etc., as long as the total seeds are around them. 180 g.
Mix everything to obtain a good dough that you will then work to form balls.
As you wish, roll these balls in sesame seeds, grated coconut or 100% cocoa chocolate powder.
Place them in the fridge for several hours and then keep them in an airtight box for about 3 weeks. Eat a scoop in the morning or before sport, they are ideal for boosting your energy but also very sweet so don't be too greedy. (2)
Healthy pancakes with chia seeds
For two people:
In a blender place 1 tbsp of oat bran or like me, mix oatmeal to obtain a powder, 2 eggs, 2 very ripe bananas, 2 tbsp of chia seeds and 1 baking powder
Mix everything until a homogeneous paste is obtained.
Heat your pan, add coconut oil and pour the preparation
Drizzle the pancakes with maple syrup or honey, add fruit and here's a breakfast that's fun and guilt-free.
In a salad bowl, mix 220 g of peanut butter, crunchy or smooth as you wish, 1 tbsp of unsweetened cocoa powder, 1 tbsp of chia seeds and an egg.
Form small balls, flatten them slightly and place them on a baking sheet lined with baking paper.
About 10 min at 180 ° C. My little tip: take your cookies out of the oven while they are still slightly soft.

Cookies harden very quickly on cooling so if you wait until they are hard during baking you will unfortunately end up with inedible pavers.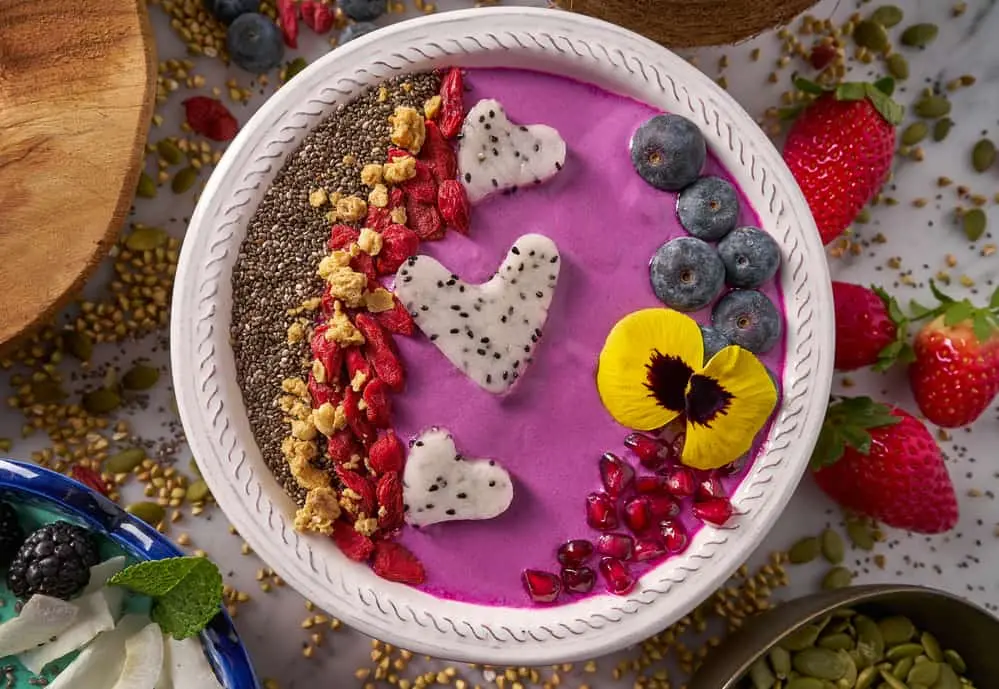 My little trick
The chia granola
cashew, pecan, etc.
In a salad bowl, mix 100g of oatmeal, 20g of almonds, 20g of walnuts (cashew, pecan, etc.), 1 tbsp of chia seeds, 1 large tbsp of honey and 2 tbsp of coconut oil.

If a craving for chocolate comes to tickle your taste buds, also add a few dark chocolate chips.
Spread the preparation on a baking sheet covered with baking paper, about 15 min at 180 ° C.
Ban commercial granolas and mueslis which are full of sugars and additives contrary to what you are told. Homemade is much better, right?
Savory recipes
Vegetarian dumplings with chia seeds
For 16 meatballs
Cut 3 eggplants in half, crisscross the flesh, brush with olive oil and 30 min in the oven at 180 ° C
Meanwhile, soak 2 tbsp of chia in 3 tbsp of water for 10 minutes
In a salad bowl, mix the flesh of the eggplants with 2 tbsp of tomato puree, 60g of oatmeal, 45g of breadcrumbs, pressed garlic, a finely chopped onion, salt, pepper and set aside for 20 min in the fridge.
Form meatballs that you will simmer gently in the tomato sauce embellished with Provence herbs.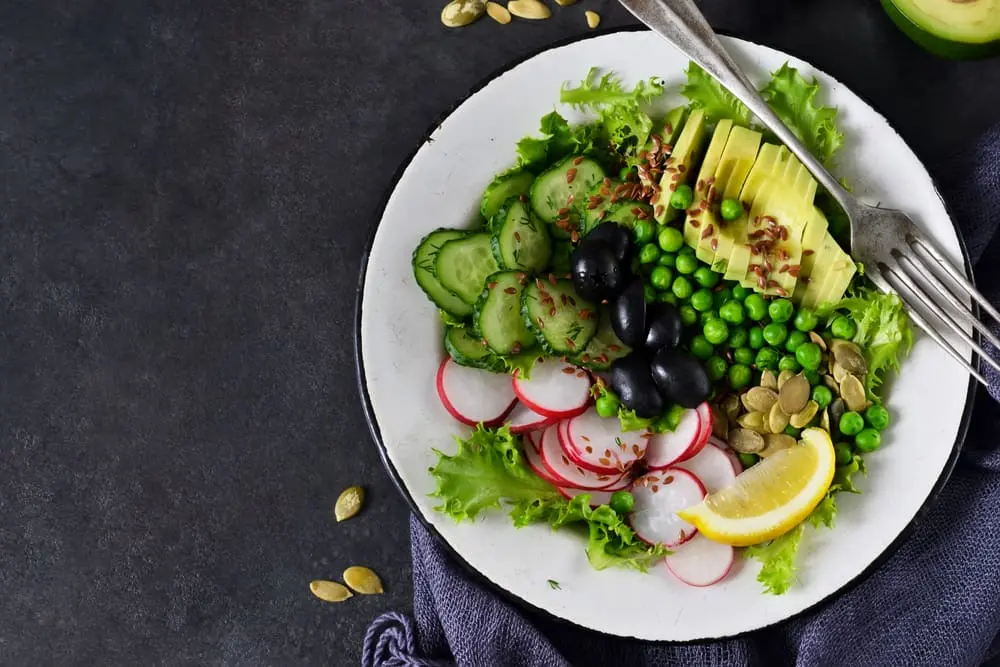 Striped pen with chia seeds
Cook 400 g of penne rigate and drain them.
In a sauté pan, add olive oil, pasta and 100 g of wrung-out arugula. Mix and let sauté for 1 minute.
Swell 2 tbsp of chia seeds in 3 tbsp of water for 10 min.
Add the seeds to the penne and arugula mixture. Salt, pepper and mix. Remove from the heat and sprinkle with Parmesan.
Roasted salmon steak with seeds
In a bowl, mix 1 tbsp of mustard with 2 tbsp of olive oil.
Brush 4 salmon steaks with this mixture and roll them in a mixture of 2 tbsp of sesame seeds and 2 tbsp of chia seeds, pressing down well so that the mixture holds.
Bake the dish in an oven at 220 ° C. Little suggestion: serve this dish with tagliatelle, carrots and zucchini for a very healthy meal.
Petite suggestion
Zucchini flan with seeds
Cut 1 kg of zucchini into very thin slices using a mandolin and cook them for 10 minutes in salted water.
In a salad bowl, mix an onion, 1 tbsp olive oil, parsley, 3 eggs and 250 g of mascarpone.
In a square dish, place the drained zucchini and pour the egg mixture.
Sprinkle everything with 4 tbsp of chia seeds and bake for 30 minutes at 180 ° C.
Potato pancake with chia
In a salad bowl, cover 4 tbsp of chia seeds with a cup of water and let swell.
Meanwhile cook 2 large potatoes, let cool, peel and mash them.
Mix potatoes, chia seeds, parsley with 30 g of grated cheese.
Reserve for 30 minutes in the fridge.
Form pancakes and brown them in olive oil.
Boulghour au chia
Soak 2 tbsp of chia in water for about 30 min.
Cook the bulgur for about 20 min, drain it and let cool.
In a bowl, mix the drained chia and the drained bulgur, then add mint, parsley, chives, 1 onion and a handful of arugula.
Salt and pepper, add a dash of lemon juice and a dash of olive oil.
As a starter or as an accompaniment, it is guaranteed success with your guests.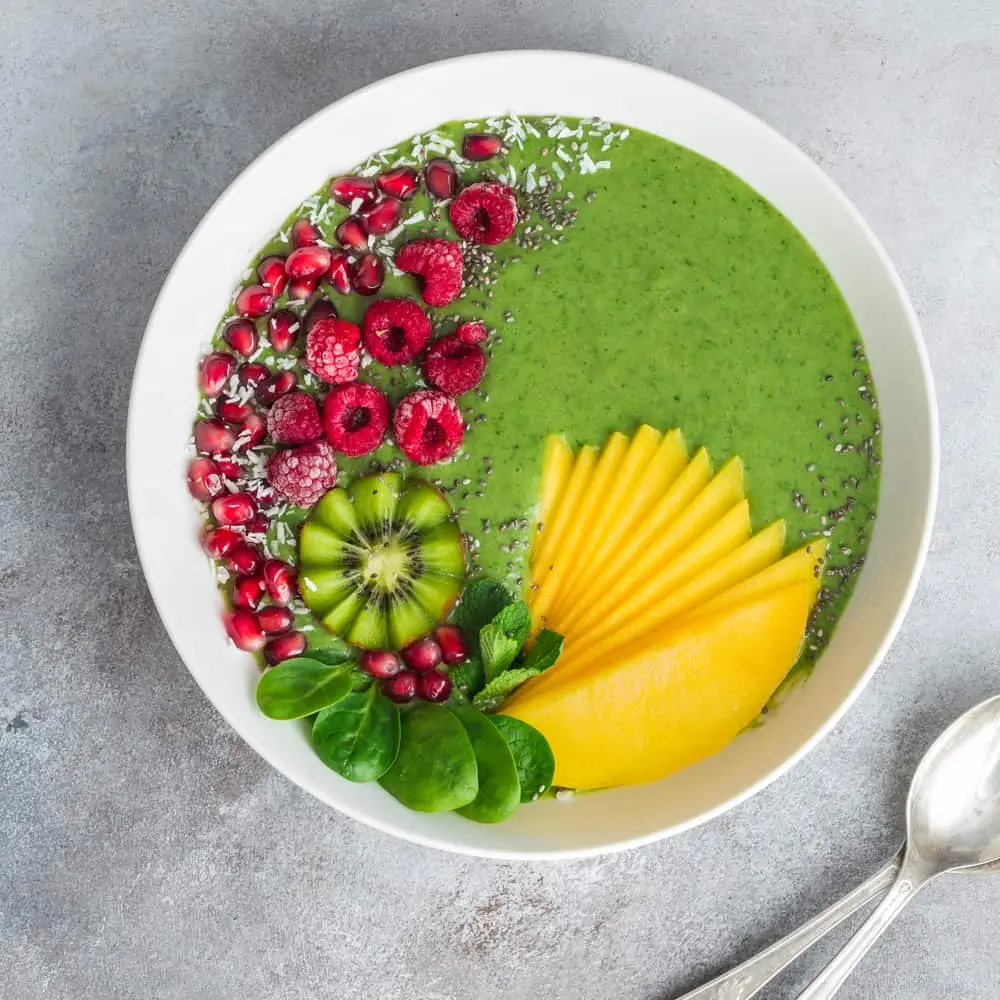 Water and chia seeds for a wellness drink
The power of chia seeds does not stop at your meals since these young ladies also invite themselves in your glass of water.
When you start a "healthy" life, we talk to you a lot about "detox water", You know those drinks with water and fresh fruit or herbs? But have you ever heard of this little chia seed recipe?
Little bonus recipe, just for your pleasure.
Split fresca
In a large glass of water, place 1 tbsp of chia seed, mix and let stand 5 min.
Then add the juice of one lemon or 1/2 lemon and 2 clementines.
Then add 1 teaspoon of agave syrup or honey and mix again.
Let stand for 10 minutes and add ice cubes to enjoy. (4)
As with the detox water, it is possible to add all the fruits that you like in your split fresca. Dare to use new flavors!
As you have seen, chia seeds have countless benefits for your body. As long as you do not exceed 2 tablespoons per day, they can only lead you towards that "healthy" life so desired.
All of these recipes are just an overview and it's up to you to let your imagination run wild. Let your creativity run wild and vary the dishes. If there is one thing you need to remember it is: PLEASURE!
Last little recommendations:
Because of its high fiber content, when you first consume chia, you may experience a little stomach discomfort (diarrhea). Do not hesitate to reduce your consumption if the problem persists.
Also remember that we are talking about seeds and therefore, chia is strongly discouraged for people who already suffer from allergies to other seeds or to nuts.
2021-10-27