Homemade mint liqueur is remembered for its citrus aroma with hints of cinnamon, soft and sweet "candy" taste with a "bright" mint aftertaste. The advantage of the drink is quick preparation. The liquor can be tasted after 2,5-3 hours from the moment of laying the ingredients. The author of this recipe is unknown, it also remains a mystery why the liquor is called "Mint Ninja". Apparently, unexpectedly attacks and captivates the body of the taster.

For the preparation of liquor, mint caramel candies without filling with a uniform texture are required, as in the photo. The fewer incomprehensible chemical names in the composition, the better. The choice of brand of sweets is not of fundamental importance, as long as the smell of the caramel itself is pleasant.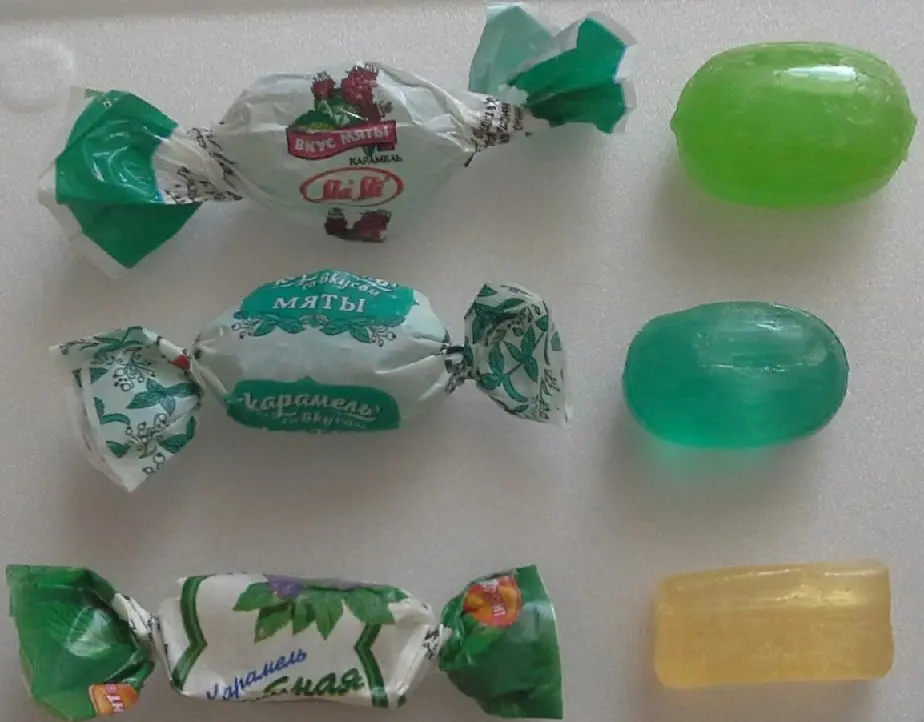 The color of mint liqueur depends on the dye used in the candy, the drink will turn out a little lighter.
As an alcohol base, I advise you to take vodka of the budget or middle price segment, purified moonshine of double distillation or ethyl alcohol diluted with water. If you're looking for something out of the ordinary, gin is the way to go.
mint liqueur recipe
Ingredients:
mint sweets (lollipops) – 100 g (about 20 pieces);
vodka (moonshine, alcohol 40-45%) – 0,5 l;
cinnamon – 1 stick or 0,5 teaspoon ground;
lemon (medium) – 1 piece.
Technology of preparation
1. Add mint sweets to a glass container for infusion and pour in the alcohol base (vodka, moonshine or alcohol).
2. Stir until the lollipops are completely dissolved – you should get a homogeneous caramel-colored liquid.
3. Pour boiling water over the lemon, rinse in warm running water and wipe dry with a clean cloth. Then, with a knife or a vegetable peeler, remove the zest from the lemon – the yellow part of the peel without the white bitter pulp.
4. Add zest and cinnamon to mint vodka. Stir, close tightly, leave for 2 hours in a dark place at room temperature.
5. Strain the resulting liquor through cheesecloth (sieve) and cotton wool.
If cinnamon sticks were used, and not ground, then you can not filter through cotton wool.
6. Pour the finished mint liqueur into bottles for storage, seal tightly and leave in the refrigerator for at least 30 minutes to stabilize the taste.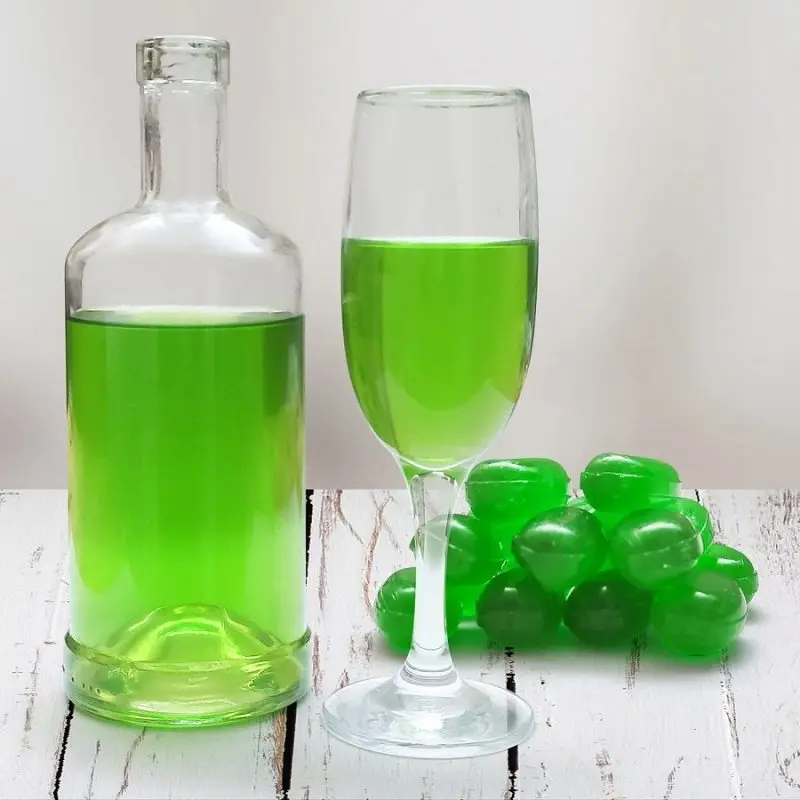 Serve chilled, the drink is good to eat with an orange.
Shelf life away from direct sunlight – up to 5 years. Fortress – 32-35% vol.
Detailed cooking technology is shown in the video.
"Peppermint Ninja" – a simple liqueur made from candy canes (prepared in 2 hours)
2022-02-03