Description
Ital. Martini – an alcoholic drink with a strength of about 16-18. The composition of the herbal collection usually includes more than 35 plants, among which are: yarrow, peppermint, St. John's wort, chamomile, coriander, ginger, cinnamon, cloves, wormwood, immortelle, and others.
In addition to the leaves and stems, they also use flowers and seeds rich in essential oils. The drink belongs to the class of vermouth.
Vermouth brand Martini was first produced in 1863 distillery Martini & Rossi in Turin, Italy. It is the company herbalist Luigi Rossi made a unique composition of herbs, spices, and wines, which allowed the drink to become popular. The drink's fame came after the supply of vermouth in America, Asia, Africa, and Europe.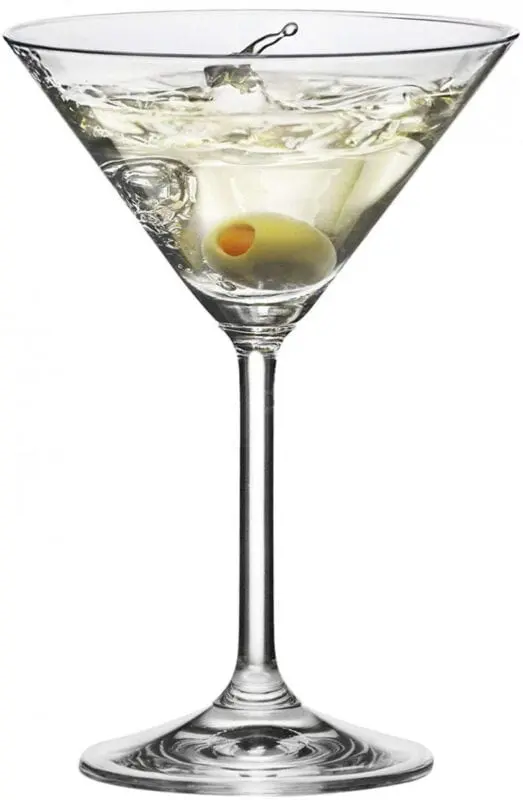 There are several types of Martini:
Rosso – red Martini, is manufactured since 1863. It has a rich color of caramel, bitter taste, and strong aroma of the herbs. Traditionally they serve it with lemon, juice, and ice.
Bianco – white vermouth, since 1910 the Drink has a straw color, the softer taste without pronounced bitterness, and a pleasant aroma of spices. People drink it purely with ice or diluted with tonic, soda, and lemonade.
Rosato – pink Martini issued by the company since 1980. In its production, they use a mixture of wines: red and white. On the palate, there are hints of clove and cinnamon. It is much less bitter than Rosso.
D'oro – vermouth prepared especially for residents of Germany, Denmark, and Switzerland. A survey revealed a preference for white wine, fruity flavors, citrus, vanilla, and honey aromas. Since 1998, they embodied suggestions in the form of a Martini, and the main exports are carried out in these countries.
Fiero – this Martini, first produced in 1998 for residents of the Benelux. Iy has in its composition the aromas and flavors of citrus fruits, especially red-orange.
Extra Dry vermouth with lower sugar content and higher alcohol content compared to the classic recipe Rosso. The beverage is produced since 1900. It is popular as a base for cocktails.
Bitter – Martini is based on alcohol with a bright bitter-sweet flavor and rich ruby color. The drink belongs to the class blog.
Rosé – semi-dry sparkling rosé wine made by blending red and white grapes.
How to drink
Martini is best chilled to 10-12°C with ice cubes or frozen fruits. Some people can't drink a Martini in its purest form, so it is often diluted with juice. For this, it is best to use freshly squeezed lemon or orange juice. Also, the drink is good as a basis or a component for cocktails.
Martini is an appetizer, so to whet the appetite, they serve it before the meal.
Benefits of Martini
Plant components, which are the basis in Martini's production, have a positive effect on the body. The healing properties of the drink infused with herbs were discovered by the ancient philosopher Hippocrates.
The therapeutic effect of drinking a Martini is only possible when used in small doses – not more than 50 ml per day. It is used to treat diseases of the stomach associated with a low level of secretion of gastric juice, intestine, and bile ducts. Due to the contained wormwood extract, Martini stimulates the production of bile, purifies and normalizes the enzyme composition.
To prevent and treat colds, it is best to heat to 50°C the vermouth with honey and aloe. To prepare the mixture, you need to heat Martini (100 ml), add honey (2 tablespoons), and powdered al (2 large sheets). Mix everything carefully. At the first signs of the disease, drink 1 tbsp 2-3 times a day for half an hour before meals.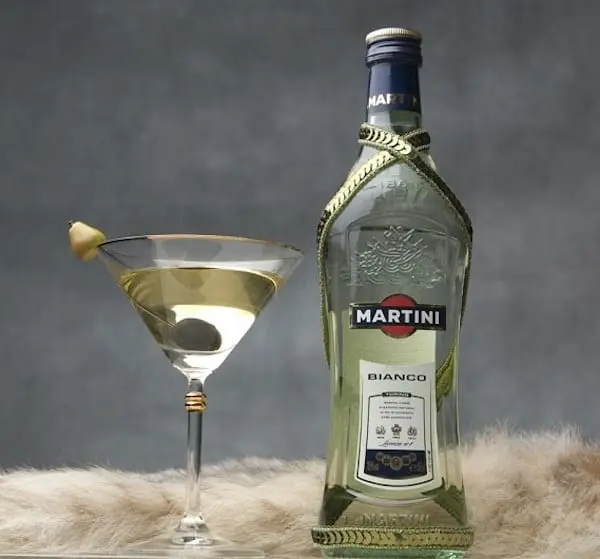 Treatment
In the case of angina or hypertension, you can prepare a tincture of motherwort on a Martini. Fresh grass you should wash in cold water, dry, grind in a blender, and squeeze through cheesecloth juice. The resulting volume of juice mix with the same amount of Martini and leave for the day. During this time, all the nutrients from motherwort will dissolve in the alcohol. Take tincture in the volume of 25-30 drops diluted with 2 tbsp of water 2 times a day.
As a general tonic, you can prepare a tincture of elecampane. Fresh elecampane root (20 g) you should wash of dirt, grind and boil in water (100 ml). Then mix with a Martini (300 g) and leave for two days. The finished tincture take in a volume of 50 ml 2 times a day.
The harm of Martini and contraindications
Martini refers to alcoholic drinks of medium strength, which you should use carefully with diseases of the liver, kidneys, and gastrointestinal tract. The drink is contraindicated for pregnant and nursing mothers, children under 18 years, and people before driving.
Many herbs used to flavor wine can cause allergies such as skin rashes, swelling of the throat, and closing the airway. If there is a predisposition to allergic reactions to these products, you need to do the test drink (20 g) and watch for possible allergies within half an hour.
Interesting facts
Interestingly, Martini is James Bond's favorite cocktail. His magic rule is "Mix, but do not shake."
It is interesting that President Roosevelt, after the long-awaited abolition of Prohibition in the United States, drank Martini, and this was his first alcoholic cocktail for a long time. According to marketing research in Russia, the share of Martini vermouth sales in the segment of imported premium alcohol is 51%.
Attention: pure Martini vermouth is best in a special low glass with a slice of lemon and ice cubes – if it is Bianco, Rose or Extra Dry, and Martini Rosso – with a slice of orange. Cocktails based on Martini are beast from a cocktail glass on a long stem. It is customary not to drink a martini in one gulp but to sip slowly and exquisitely.
Cocktails
Martini-based cocktails are served at all the best parties as Martini is an irreplaceable attribute of success and life in the style of "glamor," it is extremely fashionable and prestigious: "No Martini – No party!" – words of George Clooney. Today Gwyneth Paltrow is recognized as the new face of Martini in Italy. Her advertising slogan: My Martini, please!
Interestingly, there is a $ 10,000 Martini cocktail in the bar of the famous Algonquin Hotel in New YorThis cocktail's high price because it contains a real rimless diamond lying at the bottom of the glass.
The King of Italy, Umberto I, gave his highest resolution of the royal coat of arms' image on the Martini label.
Interestingly, if you enjoy the taste of Martini every day for 1200 months, you can be sure that you will live 100 years. 🙂
Beginners Guide for Making Martinis
Useful and dangerous properties of other beverages:
2020-10-09