Eating and losing weight: Seven Easy Dinner recipes
A balanced light dinner promotes good health, serene sleep and harmony. In summer, it is much easier to reduce the calorie content of dishes, because the heat dulls the appetite. In addition, we have an abundance of fresh vegetables and fruits at our disposal.
A bird in the thicket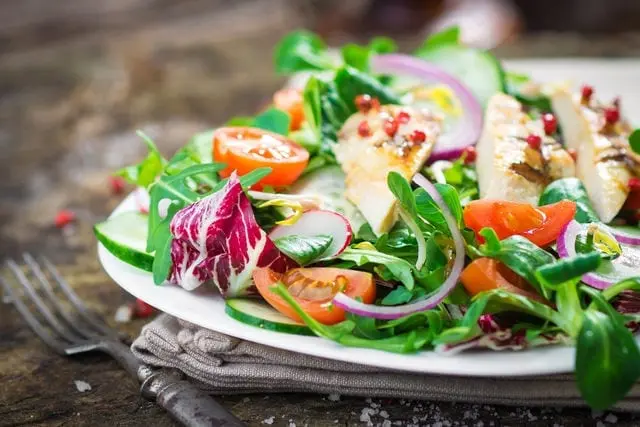 What is easy to cook for dinner, so that at night there is no desire to raid the refrigerator? Salad with chicken breast is exactly what you need. Boil and chop 300 g of chicken fillet, you can also cook the fillet in a grill pan. Cut the sweet pepper, radish and tomato, chop half a piece of arugula, tear the salad with your hands. We spread the arugula with vegetables and chicken on a plate. You can make a salad dressing from 3 tbsp olive oil, 1 tsp balsamic and 1 tsp Dijon mustard. Or instead, you can easily sprinkle the salad with lemon juice — it will not hurt the taste at all, and the calories will noticeably decrease.
Broccoli in gilt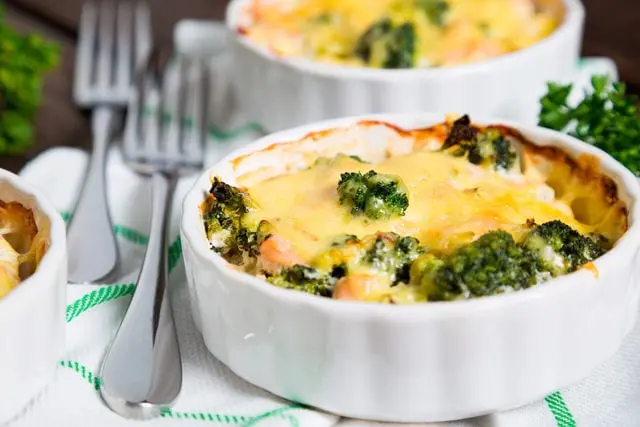 Broccoli for dinner is a light product that charges the body with valuable elements and guarantees a long saturation. Divide 500-600 g of cabbage into inflorescences, blanch in water for a couple of minutes, dry and put in a baking dish. In a bowl, whisk 200 ml of milk, a chicken egg, 150 g of grated hard cheese, a pinch of salt and pepper. For a brighter flavor, you can add chopped basil, oregano, thyme or mint to taste. Pour the milk dressing evenly over the cabbage and put it in the oven preheated to 200 °C for 20 minutes. Best of all, broccoli with a delicious golden crust will be complemented by cool sour cream with dill and garlic.
Optimistic meatballs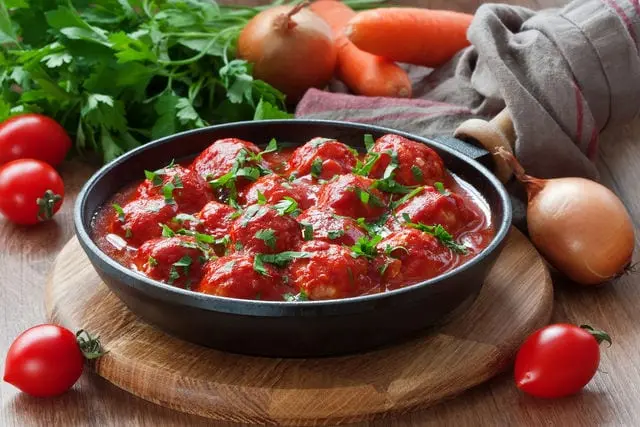 It will not be difficult to turn a tender turkey fillet into a light dinner dish. We pass through a meat grinder 700-800 g of fillet with young zucchini, 3 cloves of garlic and ½ bunch of coriander. Salt and pepper the minced meat to taste, we make the same meatballs. Next, in a large deep frying pan, we make a roast from one chopped carrot and onion. Add 80 g of tomato paste, 200 g of fresh chopped tomatoes without skin, 50 g of sour cream and flour, ½ tsp of sugar. After cooking the sauce for 5 minutes, dip the meat balls in it and simmer under the lid for 40 minutes. Juicy meatballs in a bright gravy, decorated with parsley leaves, will be an easy and pleasant end to the day.
Buckwheat with vegetable escort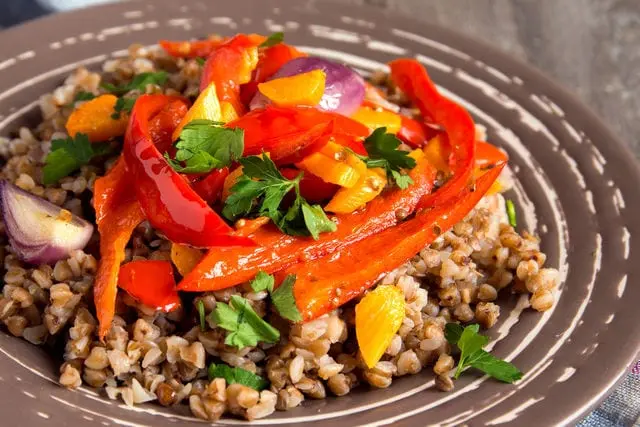 If oatmeal is good for breakfast, then buckwheat is created for a recipe for a light dinner. Especially when accompanied by an assortment of seasonal vegetables. Passeruem in a saucepan with butter grated carrots, red onion cubes, yellow bell pepper slices and 150 g of fresh green peas. Then spread 250 g of washed buckwheat, fry with vegetables for 5 minutes on low heat and pour 500 ml of hot water. Salt and pepper the porridge to taste, cook under the lid until all the liquid has evaporated. If you want, you can add any other vegetables – for example, eggplant, string beans or zucchini. This colorful still life will be successfully completed with a decor of fresh greenery.
On the tomato expanses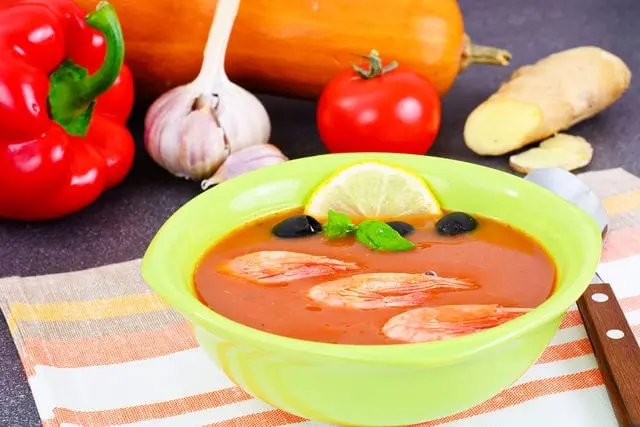 Do you prefer to cook a light seafood dinner? Delicious tomato soup with shrimp will surely interest you. Fry in a frying pan with olive oil 3 crushed garlic cloves with ¼ tsp dried rosemary and basil. When the garlic is browned, we introduce grated carrots, white onion cubes, 6-7 fresh tomatoes without skin. Simmer the vegetables for 10 minutes, transfer to a saucepan, pour in 2½ liters of water and cook on low heat for another 10 minutes. In the freed pan, fry 300 g of peeled shrimp. The finished soup is pureed, mixed with shrimps and served with crunchy crackers, olives and a slice of lemon. By the way, in the cold form, this dish will become much tastier.
Crimson clouds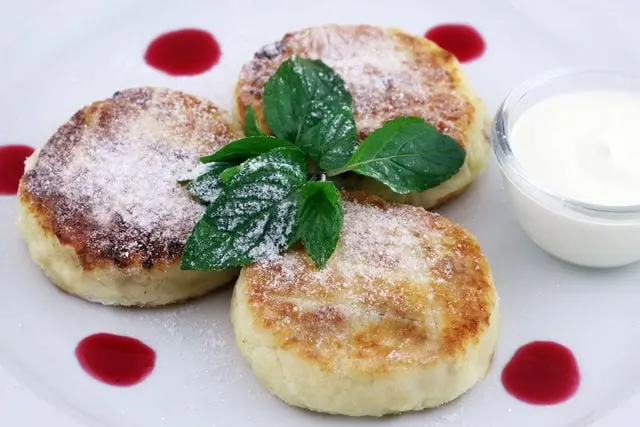 Nutritionists recognize that cottage cheese is an ideal choice for those who want to please the body with a light and healthy dinner. The main thing is to approach its preparation creatively. Rub 500 g of medium-fat cottage cheese through a sieve. Add 1 egg, 100 g flour, 1 tbsp honey, a pinch of vanilla and knead the dough. We roll it out into small tortillas, put 1 tsp of fresh raspberries in the center of each, pinch the edges and form cheesecakes. Place on a baking sheet with the seam down and put in the oven at 180 °C for 20 minutes. Such a delicious dinner will be approved even by small fastidious people who are difficult to please.
Green Weightlessness Smoothie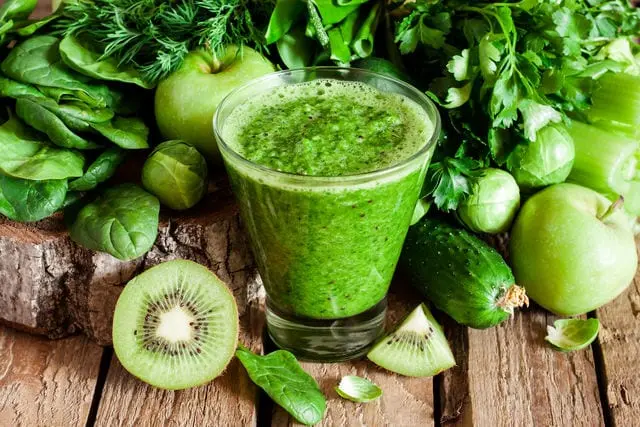 For those of you who are thinking about what to replace dinner with, you can offer something special. Fresh herbs, favorite fruits and berries in the same color scheme will help in this. Chop a large bunch of spinach, chop 3-4 celery stalks into slices and mix in the bowl of a blender. Put the pulp of 1 avocado and kiwi, as well as 150 g of gooseberries. Pour all the ingredients 250 ml of almond milk and whisk into a homogeneous mass. If it is too thick, add a little water. Cool the smoothie, pour into glasses, and garnish with raspberries and mint leaves. Even those who are far from dieting will not refuse such a tempting cocktail.
Serving dishes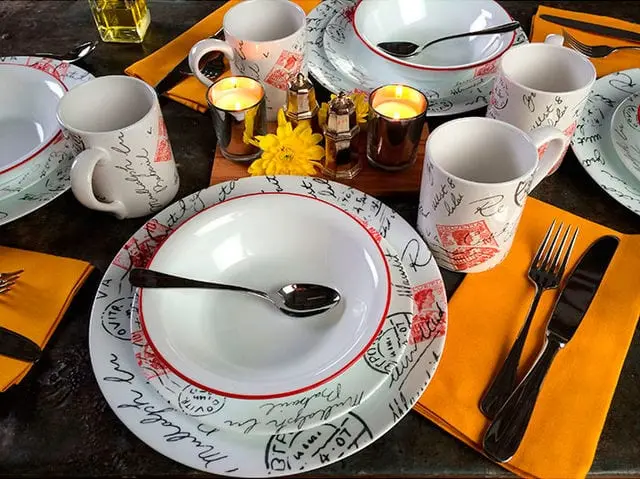 Beautiful high-quality dishes play an important role in the correct and convenient serving of dishes on your table. In addition, beautiful dishes certainly contribute to a good appetite! A large assortment is offered by the branded online store "Eat at Home". Classic style, perfect whiteness of dishes and versatility are the main advantages of Cherish dishes. The products are durable and lightweight, can be used in a dishwasher and a microwave oven. Cook with pleasure!
Here are just a few ideas that will add health benefits to your family menu. Other interesting recipes for a light dinner with photos can be found on the website " Healthy Food Near Me!". Don't forget to share your signature dishes with other club readers.
2021-05-31