Muscle group: Shoulders
Type of exercises: Basic
Additional muscles: Triceps
Type of exercise: Power
Equipment: None
Level of difficulty: Medium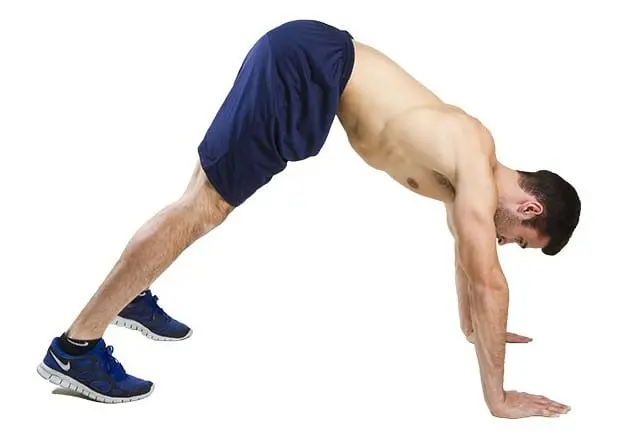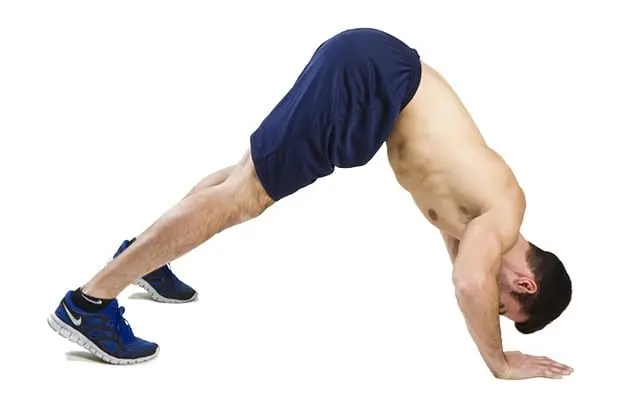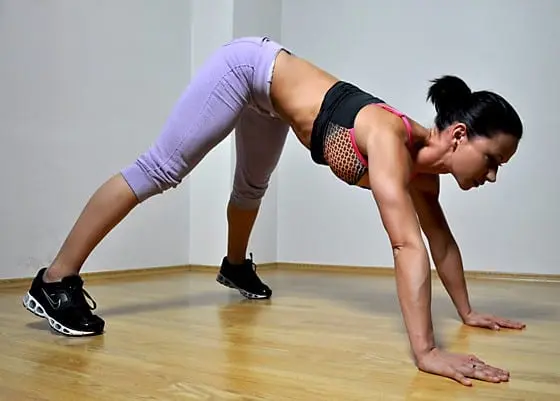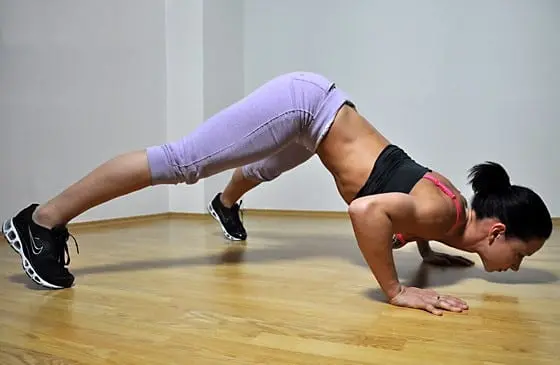 Pushups "Peak" is the technique of the exercise:
Take position for push-UPS. Hands straighten and put shoulder-width apart.

Raise your pelvis up so that the body formed the shape of an inverted "V". Your hands and legs should remain as straight as possible. This will be the starting point.

Bending your elbows, slowly lower the upper body until the head almost touches the floor.

Pause slightly at the bottom and return to starting position.
pushups
Muscle group: Shoulders
Type of exercises: Basic
Additional muscles: Triceps
Type of exercise: Power
Equipment: None
Level of difficulty: Medium