Muscle group: Triceps
Type of exercise: Isolation
Type of exercise: Power
Equipment: The Simulator
Level of difficulty: Beginner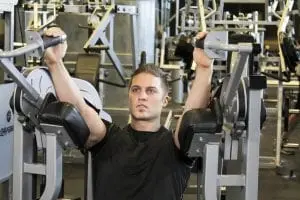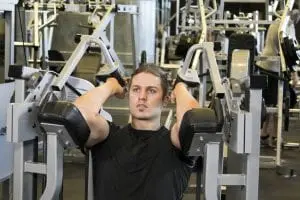 Extension, on the triceps in the simulator technique exercises:
Securely arrange in the simulator, adjust the seat height and weight. Put your hands on the armrests and grab handles. This will be your starting position.

Follow the movement straining the triceps and straightening the arms, the elbows must remain fixed.

In the end, make a short pause and slowly return to starting position.
Tip: try to perform the exercise so that the weight does not fall on the stand, thus your muscles will be in good shape all the time of the exercise.
exercises for triceps
Muscle group: Triceps
Type of exercise: Isolation
Type of exercise: Power
Equipment: The Simulator
Level of difficulty: Beginner