5 culinary hits of Belgium
Brussels sprouts, French fries and real chocolate… It is these gastronomic associations that draw the imagination at the mention of Belgium. Despite the noticeable influence of France, this country has its own culinary traditions. What else is the national cuisine of Belgium famous for?
Long live the potatoes!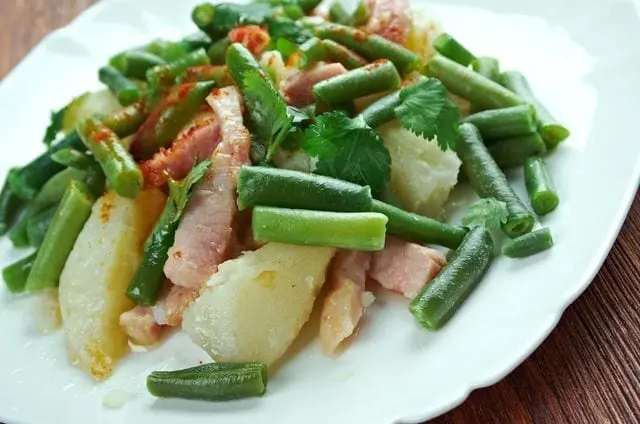 The love of the Belgians for potatoes knows no bounds. It is reflected not only in French fries (which, by the way, was invented in Belgium), but also in the original Liege salad. Boil 3 potatoes and make sure that they do not boil. In another saucepan with boiling salted water, pour 250 g of string beans, stand for 5 minutes and transfer to ice water — so it will retain a rich green color. Combine the cubes of boiled potatoes and dried beans in a salad bowl. Fry 200 g of chopped bacon until golden brown and spread it with the vegetables along with the melted fat. And pour 50 ml of wine vinegar into the pan, boil it to 1 tbsp. l. and flavor the salad with it. Decorate this Belgian dish with a couple of chopped shallots and a bunch of parsley. Treat your loved ones to a hearty salad, and feel like a real Belgian family.
Tender clams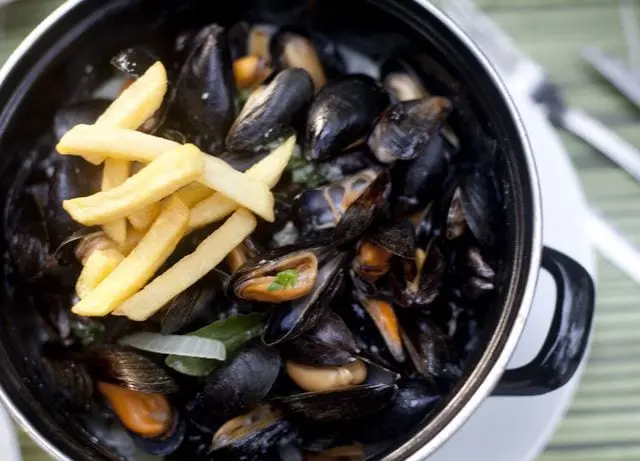 Mussels with French fries are the hallmark of the national Belgian cuisine. To prepare them, melt 3 tablespoons of butter in a large saucepan and fry 2 chopped onion heads and 2 garlic cloves in it until golden brown. Pour 2.5-3 kg of fresh mussels into a saucepan, fill them with 200 ml of dry white wine and simmer for 5-10 minutes over medium heat. We catch the mussels with a slotted spoon and put them on a dish. In the remaining broth in the pan, add 200 ml of heavy cream, 30 g of flour, ½ tsp of thyme, 5-6 sprigs of chopped dill, salt and pepper to taste. Constantly stirring, cook the sauce until it becomes thick and homogeneous. And while it is still hot, pour it over the finished mussels. It is customary to serve this snack with golden slices of potatoes. If you think that this is too much for the stomachs of the household, replace the fries with fresh vegetables.
Fish in the creamy sea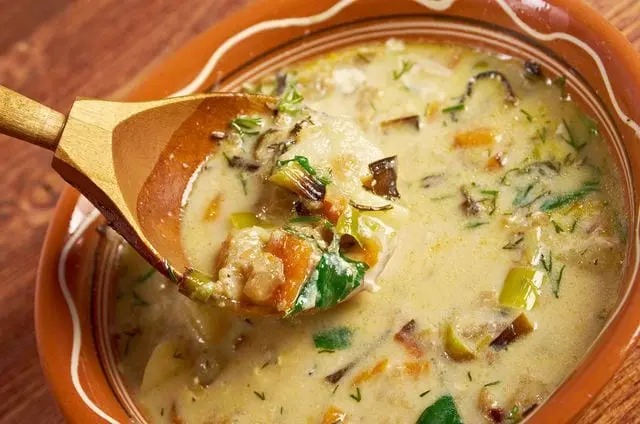 Fish recipes of Belgian cuisine are also recognized. One of the favorites is the exquisite vaterzoy soup. First of all, we boil 500 g of cod, disassemble the flesh into pieces and remove the bones. In a saucepan with a thick bottom, fry the chopped leek stalk in olive oil. Add the carrots and 100 g of celery root straws. After 10 minutes, pour in 2 cups of fish broth, pour out the potatoes cut into cubes and bring the soup to a boil. Add the bay leaf, 5 peas of black pepper and cook under a closed lid for 15 minutes. Then put the cod in the pan, cook for another 10 minutes, then remove the fish. In a separate bowl, whisk a glass of cream, raw yolk and dilute the mixture with a ladle of broth. We send the dressing to the soup, salt and pepper to taste and bring to a boil. Pour the water into plates and put in each portion of fish with fresh herbs. A real Belgian soup, as in the best restaurants, will perfectly diversify the menu of your family dinners.
Beef tipsy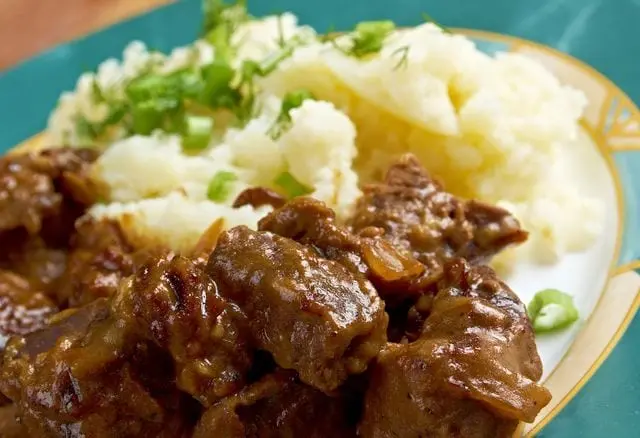 A special attitude to meat is another distinctive feature of Belgian cuisine. The recipe for Flemish beef carbonade confirms this. Cut into large pieces of 800 g of meat, beat off each and once again cut in half. Fry them in butter for 7-8 minutes on both sides, salt and pepper, put them in a bowl. In the same pan, passeruem until transparent 4 onion heads and add a large bunch of chopped parsley. At the bottom of a deep saucepan, put the beef, then the fried onion, and on top-slices of bread without crusts, smeared with mustard. Fill the layers with 400 ml of light beer, put a pinch of thyme, bay leaf and cook on low heat under a closed lid for 1.5 hours. Do not forget to top up the water so that the liquid does not evaporate. At the very end, add 1 tbsp. l. wine vinegar, 1 tsp. sugar and salt. For your home meat eaters, this dish will be a pleasant discovery.
Curvy dessert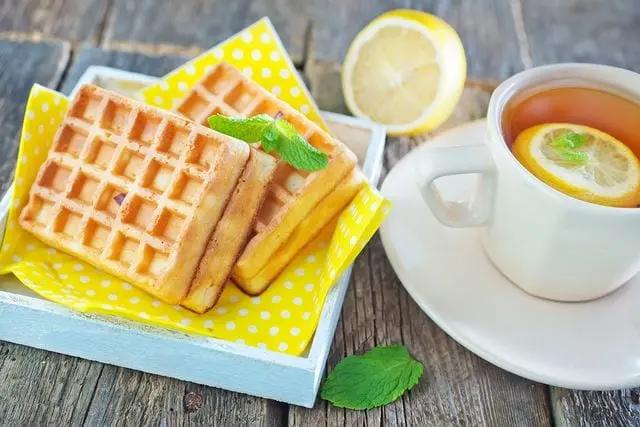 Traditional Belgian cuisine is unthinkable without waffles. And you should cook them at least out of curiosity. However, you can not do without an electric waffle iron. Dissolve 100 g of butter in a saucepan, pour in 500 ml of milk and dilute 1 tbsp of sugar in it. Next, add 25-30 g of fresh yeast in a briquette. It is important that the temperature of the milk is not higher than 40°C, otherwise the dough will not rise. Stirring the contents of the pan, pour into it 600 g of sifted flour, a pinch of salt and vanilla. Beat 5 egg whites into a strong foam and add to the milk mixture. Next, we send 5 beaten egg yolks. The dough we get in the likeness of a pancake, almost not sweet. And to make it reach the desired condition, let it stand for 40 minutes. It remains to fill the waffle iron with the dough and bake lush, ruddy waffles. This dessert can be supplemented with anything: berries, chocolate, jam, powdered sugar, condensed milk or honey.
Find more interesting recipes of Belgian cuisine with photos on our website. We hope that many of them will add to your culinary collection. Delicious discoveries and bon appetit!
Editor's Choice:
2021-05-23