Oriental fairy tales: seven popular dishes of Arabic cuisine
The variety of colors, aromas and tastes of Arabic cuisine is inexhaustible, like a stock of fairy tales of a clever Scheherazade. In this bubbling cauldron, the culinary traditions of various countries merged together, thanks to which amazing dishes were born.
Meat gifts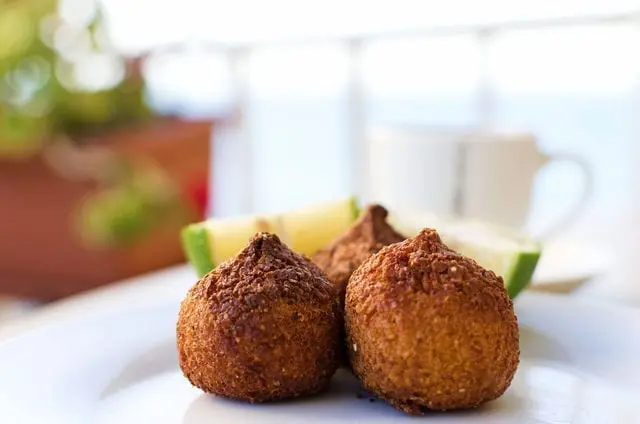 Traditional Arabic cuisine does not accept pork and yet without meat is unthinkable. So, the Arabs prepare a kebbe snack from beef. Passeruem 2 chopped onions with grated carrots and 300 g of ground beef. Add 100 g of pine nuts and a bunch of chopped coriander. Separately, mix 250 g of pre-soaked couscous with 700 g of raw minced meat, ½ tsp. cinnamon and ½ tsp. pepper. We mold this mass of meatballs, make depressions, fill them with meat filling and smooth out the holes. If you have a special kebbe attachment for the meat grinder, the process will go much faster. After that, it will remain to roll the kebbe in breadcrumbs and deep-fry.
Couscous is ubiquitous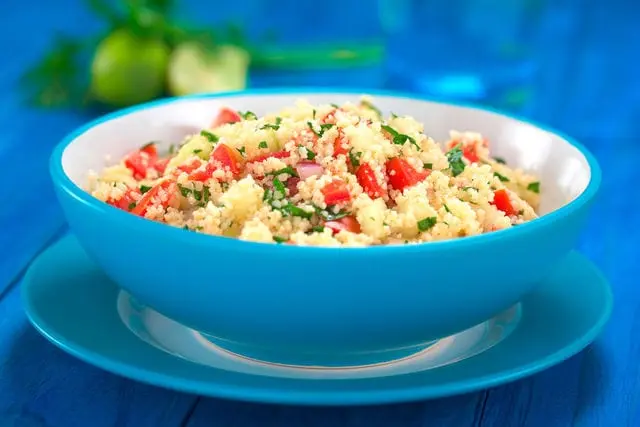 Couscous is an important ingredient in the menu of Arabic cuisine. It can be found even in salads. Pour 120 g of couscous with boiling water, cover with a saucer and leave to swell. In the meantime, we put 300 g of string beans in hot water, then we throw them into a colander. We disassemble the seeds of ½ pomegranate, mix them with the juice and zest of ½ orange. Sweet red pepper is peeled from the seeds and cut into slices. Combine the couscous with vegetables and pomegranate, pour the dressing from 1 tbsp olive oil, 1 tbsp narsharab sauce, 1 tsp honey and 1 tsp apple cider vinegar. Before serving, sprinkle the salad with sesame seeds — it will give the dish a tempting nutty notes.
Bean Kingdom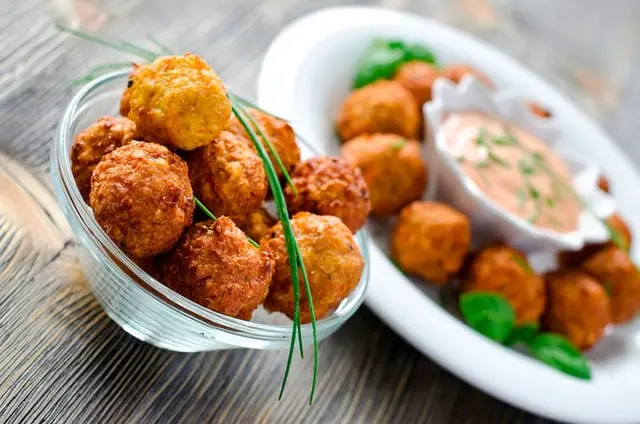 The abundance of legumes has been a feature of Arabic cuisine for centuries. This is why chickpea falafel cutlets are so popular in the East. Soak 400 g of chickpeas in water for a day. Then we dry it on a napkin, combine it with an onion, 5-6 cloves of garlic and beat it with a blender in a puree. Add a bunch of fresh chopped coriander and parsley, 2 tsp ground coriander and cumin, 2 tbsp sesame seeds, salt and pepper to taste. Knead the mass well, form the cutlets and fry in a large amount of oil. Perfectly complement the falafel sauce of 200 g of sour cream, 2 cloves of garlic, ¼ bunch of marjoram and 1 tbsp lemon juice.
Gold placers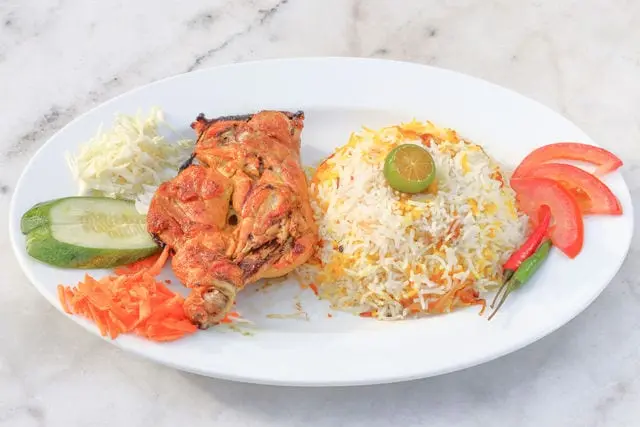 Rice dishes are highly revered in Arabic cuisine. Mundy is one of them. We divide the chicken carcass into portions and brown it in a saucepan with chopped onion, bay leaf and a pinch of cardamom. Pour in 1.5 liters of boiling water and cook the bird until tender. Add salt at the very end. Roll the pieces of cooked meat in flour, fry them until crisp. In a large frying pan with oil, pour 350 g of basmati rice, passeruem a little, pour 700 ml of broth with 2-3 dried cloves and simmer on low heat under the lid for 30 minutes. Serve the chicken and golden rice along with the vegetables.
With an open heart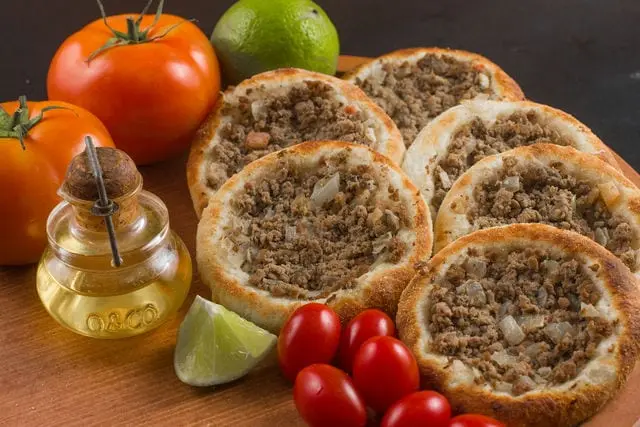 Another popular dish of Arabic cuisine is lamb pies. Fill 11 g of yeast with 250 ml of warm water and leave for 10 minutes. Combine 500 g of flour, 2 tbsp. l. olive oil, 1 tsp. sugar, ½ tsp. salt, add yeast and knead the dough. While it is suitable, grind in a mortar a mixture of cumin, thyme, cinnamon, pepper and salt — all in ¼ tsp.Chop the onion and tomato, combine them with 600 g of minced lamb and spices. From the dough, roll out tortillas with a diameter of 10-12 cm, put the filling and pinch the edges, leaving the top open. After greasing the pies with egg, we send them to the oven at 180 °C for 20 minutes. By the way, they can be baked for a summer picnic.
Sweet chants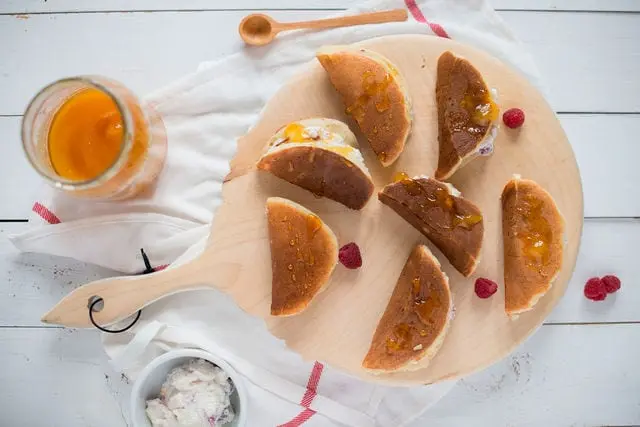 Katayef pancakes are a dish of Arabic cuisine, adored all over the world. Pour a mixture of 1 tsp yeast and 1 tbsp sugar 250 ml of warm milk. After 10 minutes, enter 170 g of flour and leave the dough for 30 minutes. In a greased frying pan, we form pancakes the size of a coffee saucer. Fry them only from the bottom, but so that the top is also baked. Ready-made pancakes can be folded in half and filled with a filling to your taste, such as cottage cheese with berries.
Honey bliss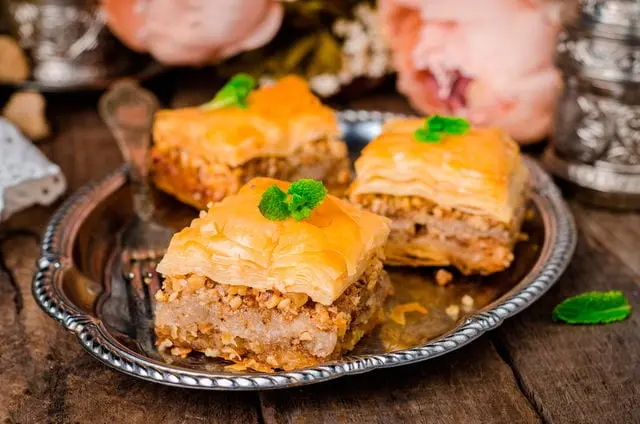 Baklava-the crown dish of Arabic cuisine, the recipe of which brings sweetmeats in awe. Cook a syrup of 300 g of honey and 100 ml of water on low heat. We grind 100 g of almonds, peanuts and hazelnuts into a crumb, combine them with 100 g of powdered sugar. The filo dough is divided into 5-6 parts, smeared with butter and sprinkled with nuts. On the edge of the layer, put a pencil and roll up the roll. Squeeze it from both ends to make a cocoon with folds, take out the pencil. We also roll up the remaining layers, lubricate them with oil and bake for 30 minutes at 180 °C. Pour warm baklava with honey syrup and leave to ripen for a couple of hours.
Do you want to continue studying Arabic cuisine? The website "Eat at Home!" contains a whole gallery of recipes with a national flavor. And what Arabic dishes have you ever tried? Share your impressions and delicious discoveries in the comments.
2021-05-31