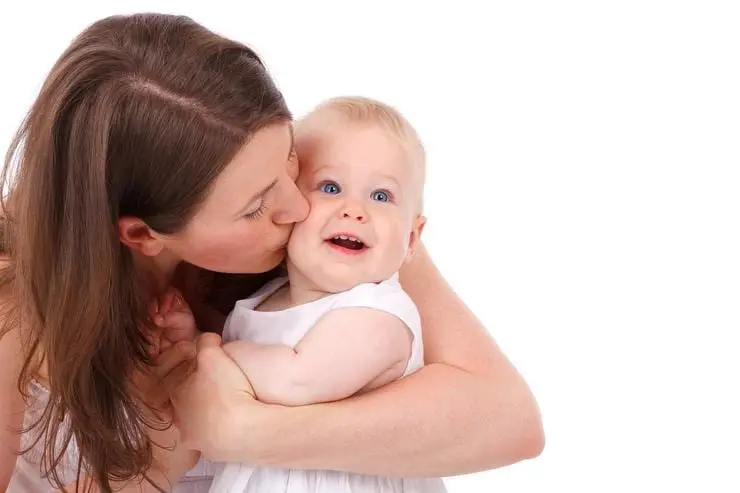 There are a lot of questions about nutrition for a woman who became a mother for the first time. Supporters and opponents of a special "feeding" diet add ambiguity, showering the confused mother with weighty arguments from both sides.
Not so long ago, the maternity hospital issued an impressive list of forbidden foods, leaving my mother literally on a bare buckwheat porridge without vitamins and trace elements contained in fruits, vegetables and dairy foods.
To date, there are no such strict restrictions, since it has been proven that nutrition globally does not affect either hormonal infant rash or the formation of colic in a baby. Some mothers eat apples, and their child sleeps all night without worrying, another mother pays for a piece of zucchini on a sleepless night.
However, this does not mean that you can eat as before, without making a discount on breastfeeding. For a newly-made mother, there are a number of rules that should be followed in the diet after childbirth.
Rule 1. Gradualness
No one knows with what sensitivity to foods a little person came into the world. Therefore, of course, to begin with, you should start with non-heavy foods that do not cause bloating primarily in the mother. If you see that the child is sleeping peacefully and nothing bothers him, after a few days, introduce some new product and expand your menu with vitamin vegetables and fruits.
You can start with steamed and boiled, as well as baked foods, gradually switching to raw ones. Vegetables and fruits should be seasonal and the area in which you are located. It is better to abandon the exotic.
Gradually expand the range of dairy foods and fat – butter, sour cream.
Allergenic foods are also introduced gradually, starting with one bite. And at the slightest negative reaction of the baby, immediately exclude him for a few weeks at all.
Rule 2. Moderation
Despite the fact that your baby reacts well to a particular product, know the measure and do not check the baby for the amount of food eaten. If it does not pour on honey, then you do not need to allow yourself more than a couple of teaspoons of it a day.
Especially refrain from harmful foods – sweets, flour, fatty, fried, smoked, carbonated drinks, because your appetite has grown and lack of sleep affects, but energy consumption has not increased, and this will quickly affect your weight not for the better.
Rule 3. Diversity
The nutrition of a nursing mother should be full and varied. What's the use of one oatmeal and a couple of crackers? The psychological state will quickly change for the worse and the joy of motherhood will fade. And the baby will not have enough vitamins and minerals necessary for its growth and development.
The diet should contain healthy fats, proteins and carbohydrates that will provide a boost of energy and make the hormonal system recover after a huge stress-pregnancy and childbirth.