Description
Rhubarb is the plant, which many people overlook and perceive as a weed, but it can be used to make desserts.
May is in full swing for rhubarb season, which means you can experiment with new flavors and combinations. Rhubarb belongs to the herbaceous plants of the buckwheat family. It is found in Asia, Siberia, and Europe. Many people do not pay attention to the plant with large leaves and consider it a weed, but this does not prevent some from using it for making delicious desserts.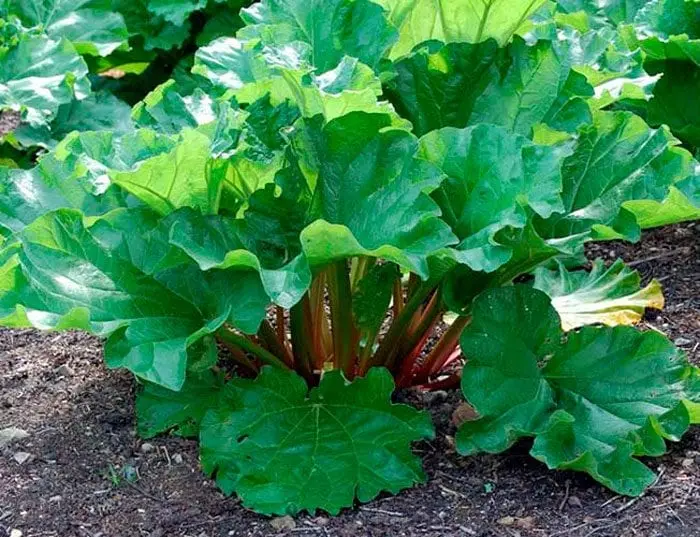 The petioles of rhubarb leaves are eaten. Sweet and sour rhubarb is used in pies, biscuits, crumbs, they make jam, jelly, mousses, puddings, candied fruits, stewed fruit, jelly and many other desserts. For example, in Britain, Ireland and the United States, rhubarb pie is a fairly popular and beloved dish.
Composition and calorie content of Rhubarb
Rhubarb is 90% pure water. The remaining 10% of the plant consists of carbohydrates, fats, proteins, ash and dietary fiber.
The plant contains a lot of ascorbic acid and vitamin B4. It is also rich in the following vitamins: A, B1, B2, B3, B6, B9, E and K. Rhubarb is saturated with many macro and microelements, among which there are phosphorus, magnesium, sodium, calcium, potassium, iron, selenium, zinc, copper and manganese.
Rhubarb is a low-calorie product, because 100 g contains only 21 kcal.
Rhubarb: plant benefits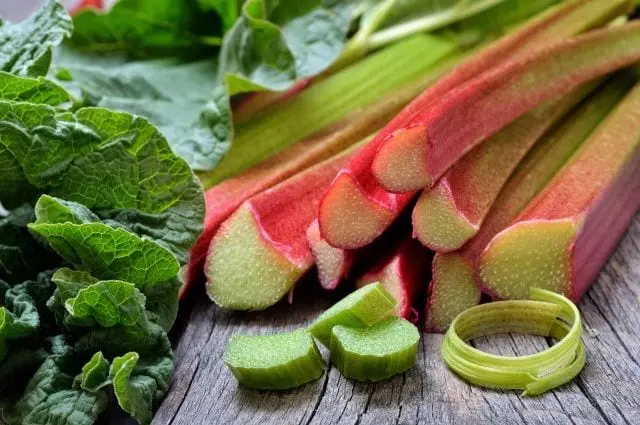 Besides the obvious benefits of using rhubarb in cooking, the plant is also a natural medicine.
Rhubarb is a plant that will help improve appetite, digestion and saturate the body with useful substances. It contains vitamins A, B, C, PP, carotene, pectin, as well as potassium, magnesium, phosphorus and has general tonic and tonic properties.
Rhubarb is a good choleretic and laxative. It has a beneficial effect on blood sugar levels and visual acuity. Rhubarb is used as an anti-cold remedy, as well as for anemia.
Harm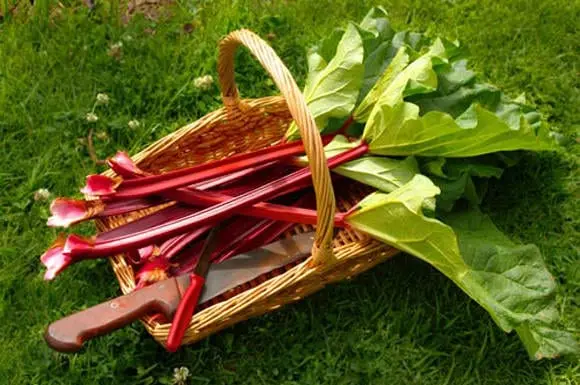 Do not use rhubarb in large doses during pregnancy and diseases such as diabetes mellitus, rheumatism, gout, peritonitis, cholecystitis, tendency to diarrhea, acute appendicitis, gastrointestinal bleeding, hemorrhoids bleeding, kidney stones, bladder inflammation and oxaluria.
Rhubarb: what to cook?
There are many recipes for rhubarb dishes on the Internet. Chefs and food lovers alike share their favorite recipes and combinations. For example, healthy and tasty:
Biscuits with rhubarb and strawberries.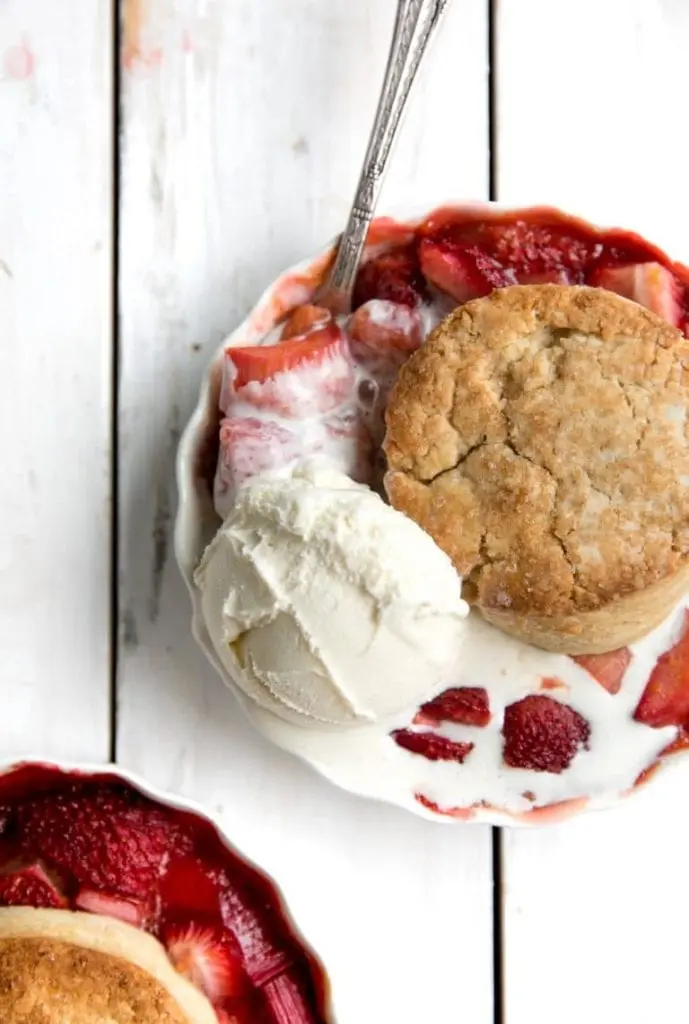 Mix 400g chopped rhubarb and 400g chopped strawberries, add 100g coconut sugar, 40g tapioca starch and 1 tsp. vanilla essence.
Combine by hand or in a mixer bowl 225 g spelled flour, 60 g butter and 40 g coconut oil to make a crumb.
Add 2 tsp. natural apple cider vinegar and ¼ glass of ice water with ice, mix into a homogeneous mass.
Shape the dough into a flat cake and refrigerate for 30 minutes.
Roll out the dough between two sheets of baking paper, transfer the filling into the dough and bake in the oven preheated to 180 degrees for 40-50 minutes.
2020-09-29