Description
Recently, chili and other hot peppers are increasingly appearing in different dishes, and the global trend for different types of paprika is constantly growing. So, what are these vegetables useful for and why everyone actively cooks and eats them.
All peppers are native to Mexico and South America. The paprika fruit has been a part of the human diet since about 7500 BC. and are one of the oldest cultures in South America.
When Christopher Columbus and his team reached the Caribbean, they were the first Europeans to encounter this vegetable, calling it "pepper," drawing an analogy with the taste and characteristics of black pepper that other foods lack.
Then, along with potatoes and tobacco, the paprika went to Europe. And after that, the Portuguese set off to distribute hot peppers along the Asian trade routes. So this vegetable from a local turned into a world favorite.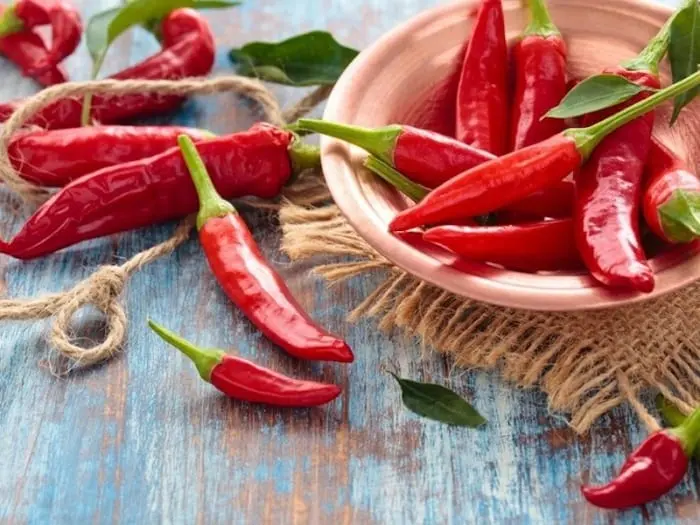 The most common hot pepper is chili. And although this name is consonant with the country, it comes from the word "chilli" from the Aztec Nahuatl languages ​​(the territory of modern Mexico) and translates as "red".
Peru is considered the richest country in terms of the diversity of pepper species, the largest number of peppers is consumed by residents of Bolivia, and the leaders in vegetable cultivation are India and Thailand.
Obviously, people in chili are attracted not only by the spicy smell and pungent taste, although these factors can certainly be considered key. However, this pepper is also rich in vitamins A, B, C, PP, iron, beta-carotene, magnesium, potassium and, most importantly, capsaicin, which makes the fruit spicy.
Сhili Composition and calorie content
Red hot chili pepper is rich in vitamins and minerals such as: vitamin B6 – 25.3%, vitamin C – 159.7%, vitamin K – 11.7%, potassium – 12.9%, copper – 12.9%
Caloric content 40 kcal
Proteins 1.87 g
Fat 0.44 g
Carbohydrates 8.81 g
Chili Pepper Benefits
Due to the high amount of capsaicin, peppers are considered to be very powerful antibacterial and antiviral agents. It can be used to prevent colds and similar diseases.
Chili raises the appetite and stimulates the stomach. In addition, it has a mild laxative effect.
When exposed to hot peppers, the body releases adrenaline and endorphins, which can help fight depression and anxiety.
Chili lowers blood sugar, improves eyesight and helps with weight loss.
But chili produces all these positive effects on the body only in small doses. Large doses of peppers can be dangerous.
Contraindications for the use of red pepper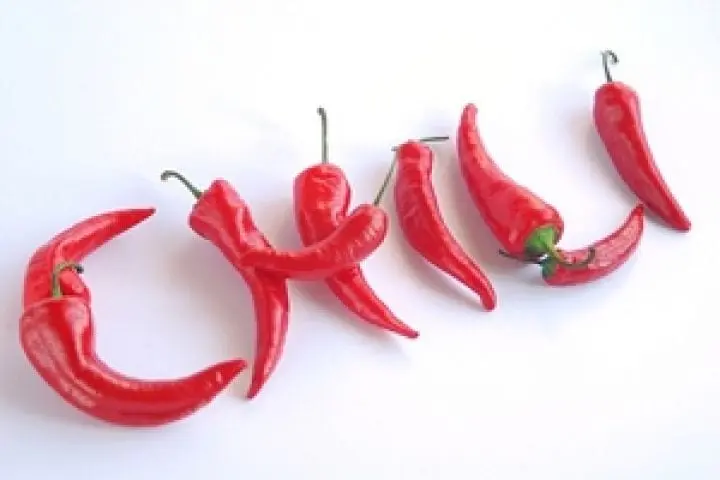 Hot peppers, which are high in capsaicin, can be so hot that they even burn your hands. Therefore, it is better to deal with such vegetables exclusively with gloves.
This pepper is the most dangerous for all areas of the mucous membrane, so you need to be very careful while cooking and eating. After cooking, hands and all surfaces should be thoroughly washed with cold water.
It is contraindicated for eating hot peppers for children, allergy sufferers, pregnant and breastfeeding women, people with hypertension, liver, stomach and kidney diseases.
Applying red pepper
All types of red peppers are actively used in cooking, especially in Latin America and hot Asian countries.
The most popular varieties in cooking are yellow, red and green chili, Kashmiri chili, which is considered the most aromatic, and jalapeños, habanero and serrano are very hot varieties. Peppers are dried, ground, pickled, added to fried or baked dishes, smoked, and also added to hot sauces.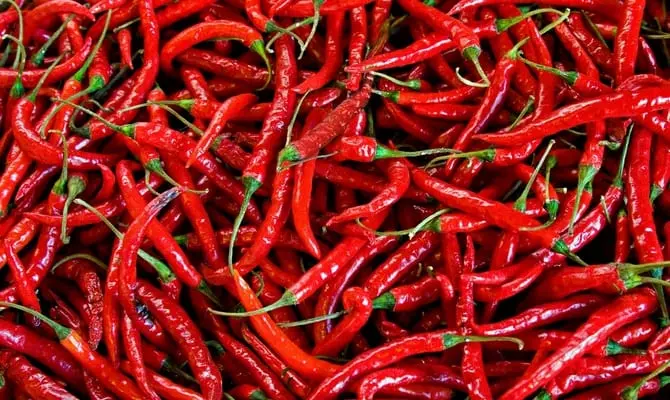 But apart from food use, peppers are equally important in medicine. The pungent varieties are used in pain relievers such as patches, ointments, and tinctures. Hot baths with pepper solution are used when there is insufficient blood circulation in the legs. And pepper tinctures and just pepper – for any kind of shock, fainting or heart attacks.
In addition, red pepper is very effective for headaches, which is why it is often used for migraine therapy. Research also shows that eating pepper reduces the risk of death from heart attack as well as cancer.
Pepper capsaicin is also used in more household items. For example, capsaicin is found in pepper gas, which is often used for self-defense. In addition, it is used to protect crops from small pests and large animals that can covet the harvest.
Scoville scale
This scale is a measurement of the pungency of chili peppers, recorded in Scoville thermal units (SHU), based on the concentration of capsaicinoids. The scale is named after its creator, American pharmacist Wilbur Scoville. The Scoville sensory test is the most practical method for assessing SHU, and at the same time it is a subjective assessment based on the sensitivity to capsaicinoids in people with a history of drinking hot chili.
Varieties of chili peppers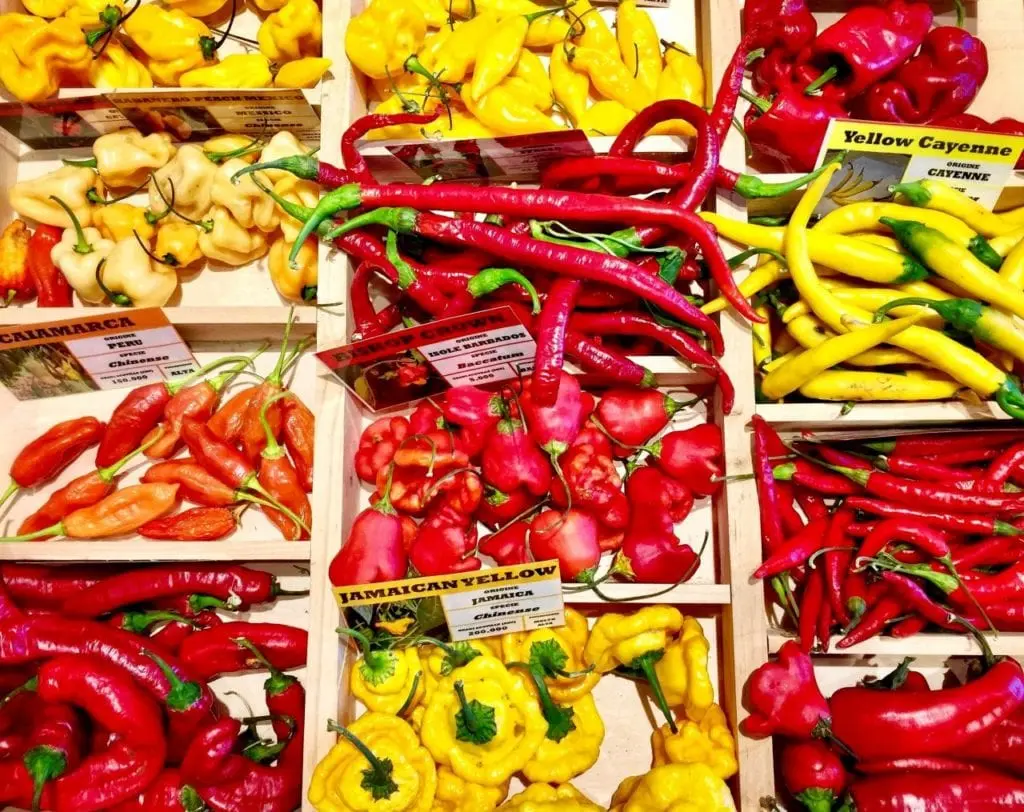 The least hot peppers with values ​​of 0-100 SHU are bell peppers and cubanella. And the sharpest fruits with indicators of 1,500,000 – 3,000,000+ SHU are Trinidad Moruga Scorpion, Pepper X and Caroline Reaper.
Yellow chili
Guero pepper is aromatic, not too hot, sweet, sauces for meat and fish are prepared with it. Dried guero – chiluekle – has a dark color and is added to the molé negro sauce.
Green chili
The same red, only immature; in comparison with red, it contains fewer vitamins, but in pungency (depending on the variety) it is not much inferior to red.
Kashmiri chili
Kashmiri chili – grown in the Indian state of Kashmir – is considered one of the most aromatic chili varieties. It is not overly pungent and is often used – dried – as a coloring agent.
Red chili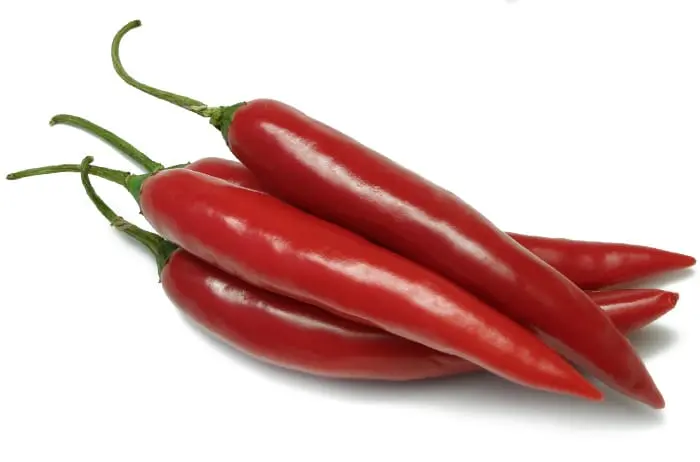 It is best to always remove seeds from hot red peppers. So as not to get stuck in the teeth and not burn with additional sharpness. Pepper is also good to have not only fresh and in powder form, but also in flakes, or dried in whole pods, which easily turn into flakes when rubbed by hand.
Pickled chili peppers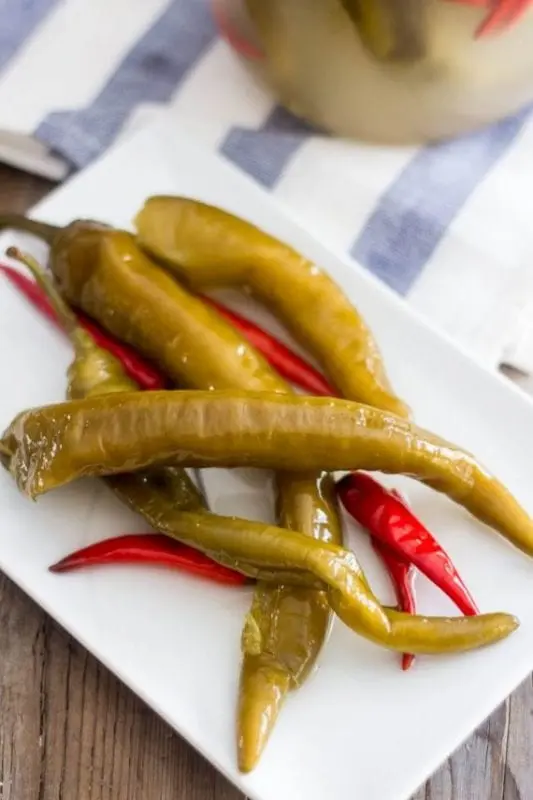 Pickled canned chili is good for salads, stews and sauces. Depending on the spice, the chili marinade should be rinsed under water before placing it in food to remove excess acid.
Ground red pepper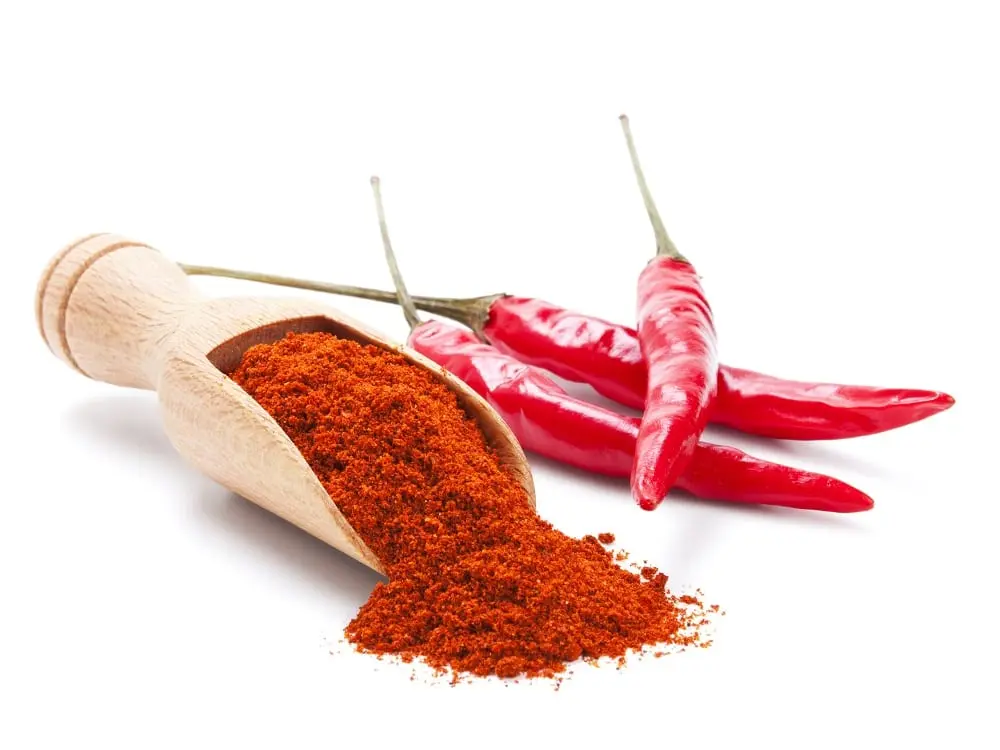 Chipotle pepper paste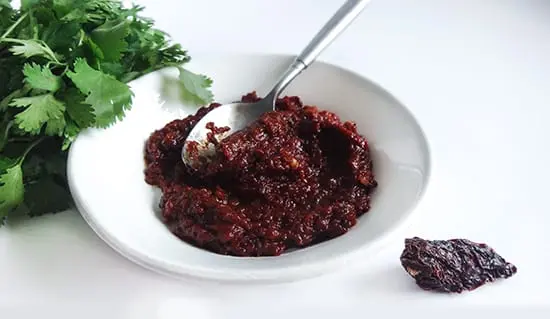 Baked chipotles (smoked jalapenos) must be grinded with olive oil, salt and spices in a blender or mortar until smooth. It is good to use this porridge as a seasoning for appetizers and hot dishes.
Habanero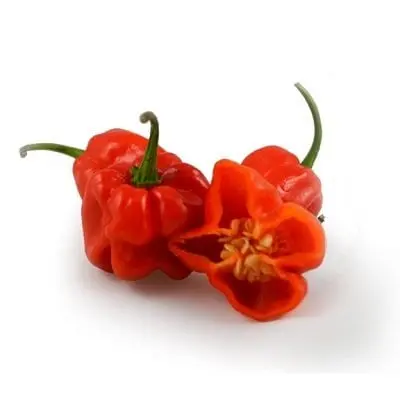 One of the hottest chili peppers in the world, it is rated at 350,000 Scoville.
Jalapeno pepper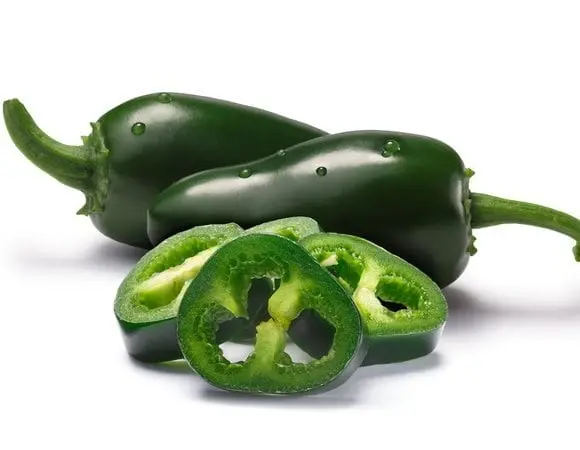 Mexican chili jalapeño has a green skin, enough, but not too hot, and can even be stuffed if desired. And in canned form, add to soups and sauces.
Poblano chili pepper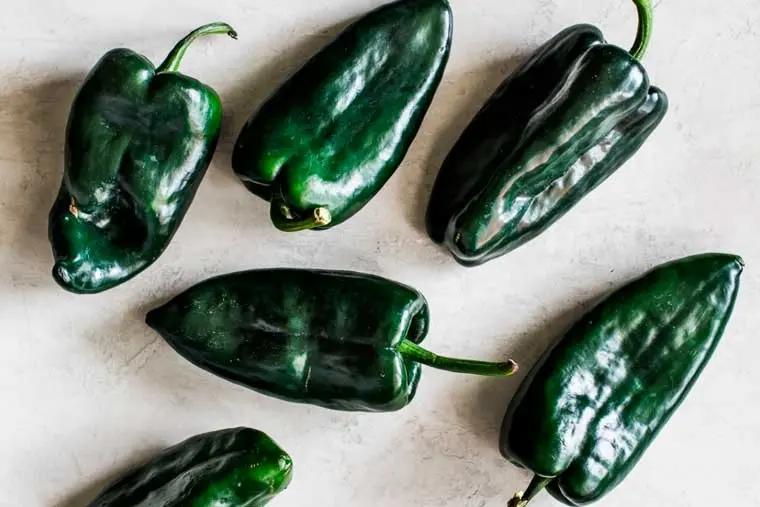 Chili poblano (it can also be found under the names of ancho or mulato in dried or ground form) is not too hot and tastes like prunes. Fresh poblano has two states: it can be green – unripe – with bumpy skin, or ripe, deep red. In Mexico, poblano sauces are made with molle and stuffed.
Chili flakes
Chipotle pepper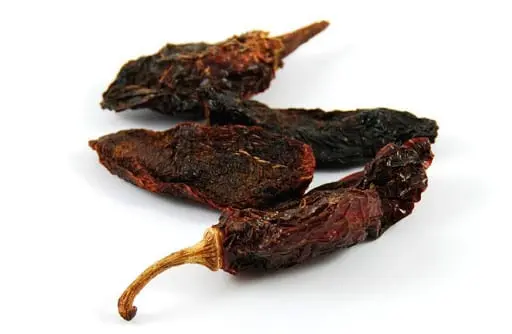 Chipotle peppers are dried and smoked jalapenos. Chipotle is canned in adobo sauce based on Mexican spices with a smoky aroma and subtle notes of chocolate and tobacco.
Chili serrano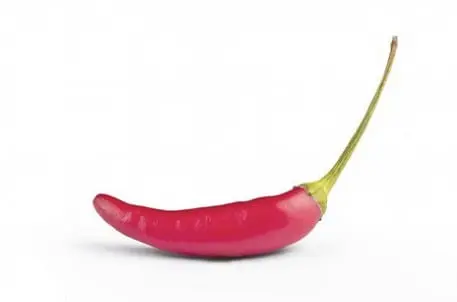 A hot variety of chili peppers native to Mexico. It is better to work with it with gloves, and use it in small doses – according to the Scoville pepper pungency scale, its pungency is 10-23 thousand units (the pungency of bell pepper – for comparison – is equal to zero). Serrano is the main ingredient in pico de gallo's fresh tomato sauce and is generally the most popular chili in Mexican cuisine.
Сhili habanero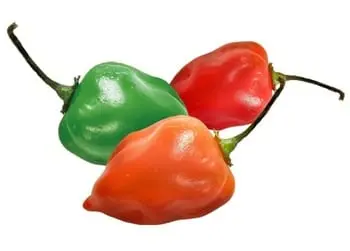 Chili habanero is the hottest of all chili varieties, with a rounded shape and light fruity notes in the aroma. Habanero, unlike plain chili, should be removed from food before serving.
2020-10-02