Description
Calvados (FR. Calvados) is an alcoholic drink based on Pear or Apple cider, produced in the French province of lower Normandy. The drink belongs to a class of brandy and has the strength of about 40-50.
The name "Calvados" can only have a drink made in the French regions of Calvados (74% of the total production), Orne, Manche, Eure, Sarthe and Mayenne.
In the records of Gilles de Gouberville, we can find the first mention of this drink and they belong to 1533. He described the technology of distilling Apple cider in a rather strong drink. We believe that since that time, Calvados started to win the hearts of fans of good drinks.
In 1741, a document was adopted "Appellation d'origine Controlee" regulating the activities of local producers of alcoholic beverages from cider. Also in accordance with the document, this drink got its name after the name of the Spanish ship El Calvador, which ran aground near channel banks, and defined the appellations for this drink.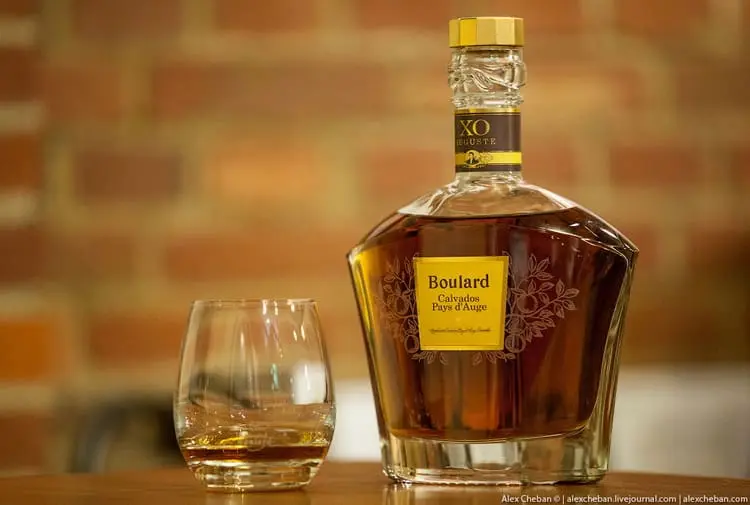 Because of the climatic characteristics – this region of France gives excellent yields of Apple and Pear. There are over a thousand different varieties of apples and their hybrids. To date, government regulated only 48 varieties for the production of cider for the Calvados.
Several production stages:
Fermentation of Apple pulp. For the production of Calvados people bred the best proportion of Apple and pear varieties – this is a blend of 40% sweet apples, 40% bitter varieties and 20% pears and sour apples. The fermentation process lasts for five weeks.
Distillation of fermented mass. They hold single or double distillation in copper stills alambics and apparatus for continuous distillation. Alcohol has a strength of about 60-70. Highest quality Calvados is obtained with a single distillation in alambic.
Excerpt. The expelled young drink they pour into oak barrels of 200-250 liters. Wood for barrels is of French origin. Aging of the beverage lasts at the discretion of the manufacturer – 2-10 years or more.

Beverage Agings
Depending on the time of aging, the Calvados has a characteristically dark amber color and flavor. The period of aging of the beverage manufacturers indicate on the label with special characters:
Fine – from 2 years;
Vieux-Reserve – period of 3 years;
V. O.(Very Old), VSOP (Very Superior Old Pale) – aged Calvados of more than 4 years;
X. O.(Extra Old), Extra – maturation in casks from 6 years;
Age 12, 15 d'age – aging not less than specified on the label;
1946, 1973 – an exclusive, rare and vintage Calvados.
There are already more than 10 thousand Producers of Calvados. The most famous manufacturers in France are Lecompte, Pere Magloire, Roger Groult, Christian Drouin, Boulard.
Good manners. The use of young beverage is best as an appetizer, and the aged – as a digestif, and when changing dishes during the Banquet.
Calvados Benefits
Apples, as the basis of Calvados, give it a lot of minerals (potassium, iron), vitamins (B12, B6, B1, C) and amino acids (pectin, tannin). In particular tannin with moderate use of Calvados strengthens blood vessels, prevents atherosclerosis, enhances metabolism. The presence in the Calvados of phenolic compounds protects and rids the body of free radicals, thereby exerting a preventive effect on cancer.
Malic acid, part of Calvados, perfectly stimulates appetite and improves digestion. This acid also gives a unique taste to cocktails on the basis of Calvados with various juices, gin, whiskey, rum and liqueurs.
Young Calvados cooks use traditional Norman cuisine to make desserts, confectionery, sauces and Flambeau meat. In addition, the Calvados is good for making Camembert and cheese fondue. They add it to the melted cheese on the fire – this provides not only aesthetic effect, but also brings zest to the dish.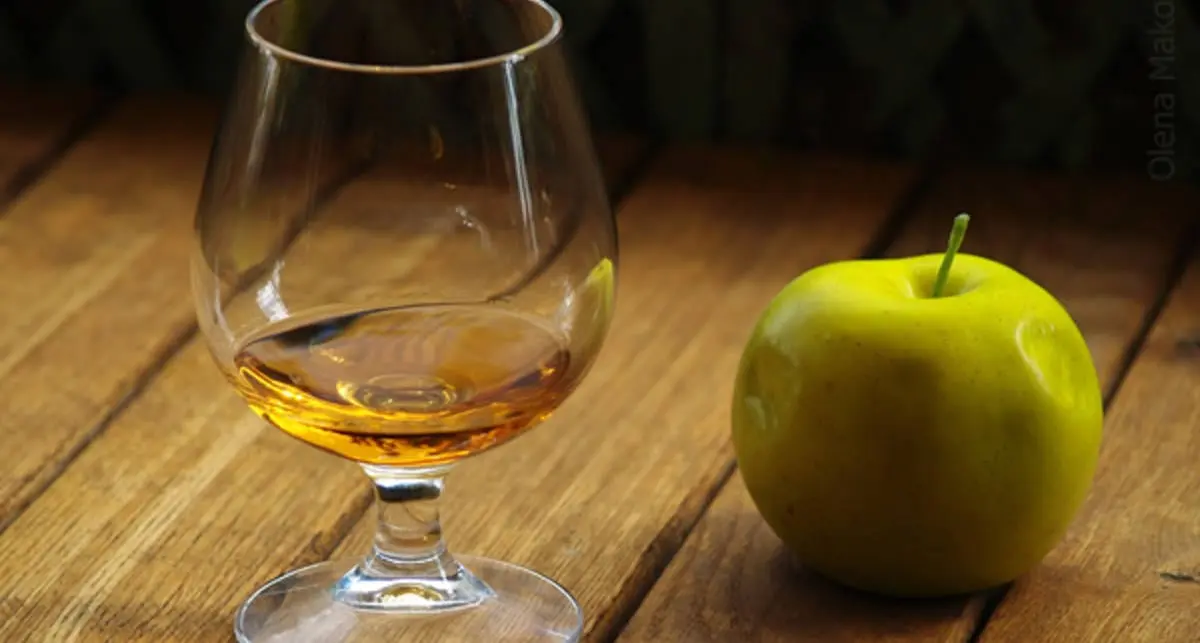 The dangers of Calvados and contraindications
Excessive consumption of spirits, including Calvados, deals a heavy damage to such organs as the liver, kidneys, excretory path as well as on the brain. The result of developing and progressing fatal diseases: liver cirrhosis, pancreatitis, gastritis, alcoholic degeneration, ulcers, anemia, etc.
Calvados should not be included in the diet of people trying to lose weight with exacerbation of chronic diseases, women who are breastfeeding or during pregnancy, and underaged children.
Useful and dangerous properties of other beverages:
2020-10-09