If you follow your diet and ensure that you have a lot of vegetables in your diet, then most likely you have paid attention to such a product as Brussels sprouts. After all, Brussels sprouts are a very healthy vegetable that contains many essential substances. Plus, there's a lot to cook with Brussels sprouts – and feed the whole family!
Cream cheese soup with Brussels sprouts, baked Brussels sprouts with yogurt, Brussels sprouts with sour cream and quiche with Brussels sprouts – in this article we will tell you what and how you can cook with this healthy vegetable. But first, let's briefly dwell on the beneficial properties of Brussels sprouts.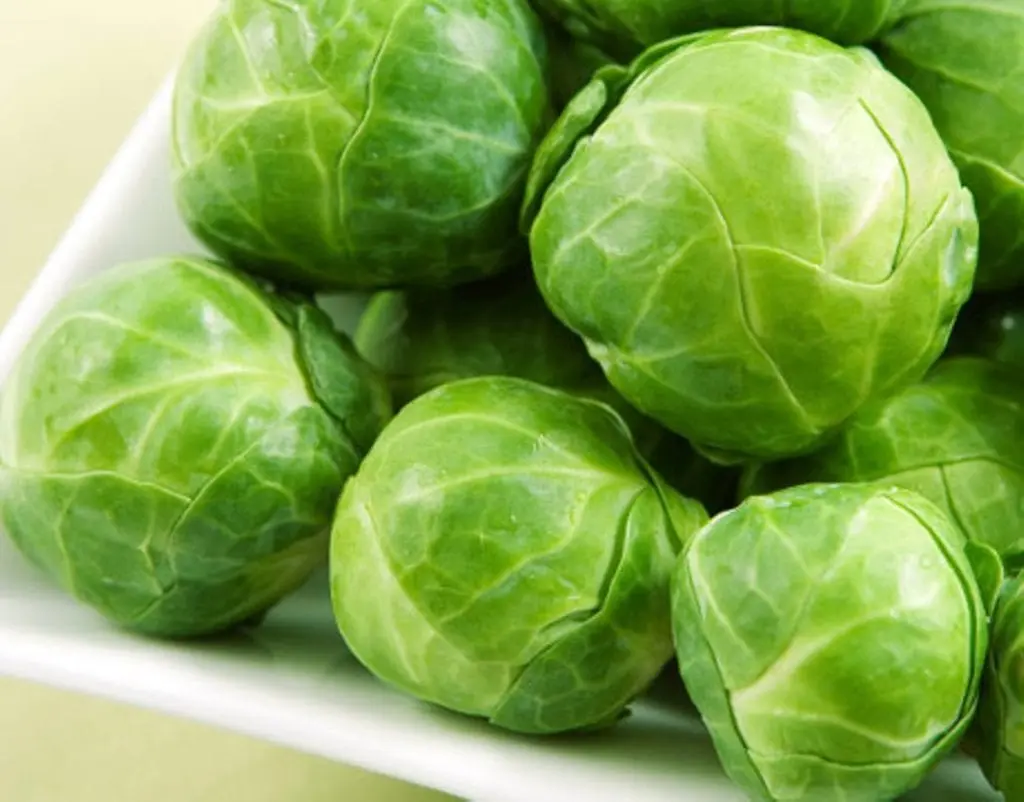 Why Brussels sprouts are good for you
Brussels sprouts are from Holland, and their taste is very different from the more familiar to us white cabbage.
At the same time, Brussels sprouts are a storehouse of vitamins and other nutrients. It contains a large amount of vitamin C, B vitamins, provitamin A, iron, potassium, magnesium, phosphorus, folic acid. Of course, Brussels sprouts are high in fiber and easily digestible protein, while they are very low in calories (43 calories in 100 grams of the vegetable).
Brussels sprouts are recommended for pregnant women and people who have undergone surgery. This vegetable is among the foods that help prevent cancer. Brussels sprouts are also useful for vision, as well as for the heart and blood vessels.
Brussels sprouts may be contraindicated in people with diseases of the gastrointestinal tract, in particular those with irritable bowel syndrome, as well as in people with gout and people with a weakened thyroid gland.
Brussels sprouts are very easy to prepare. It is eaten fried, boiled, stewed or baked. The calorie content of Brussels sprouts is 43 kcal per 100 g.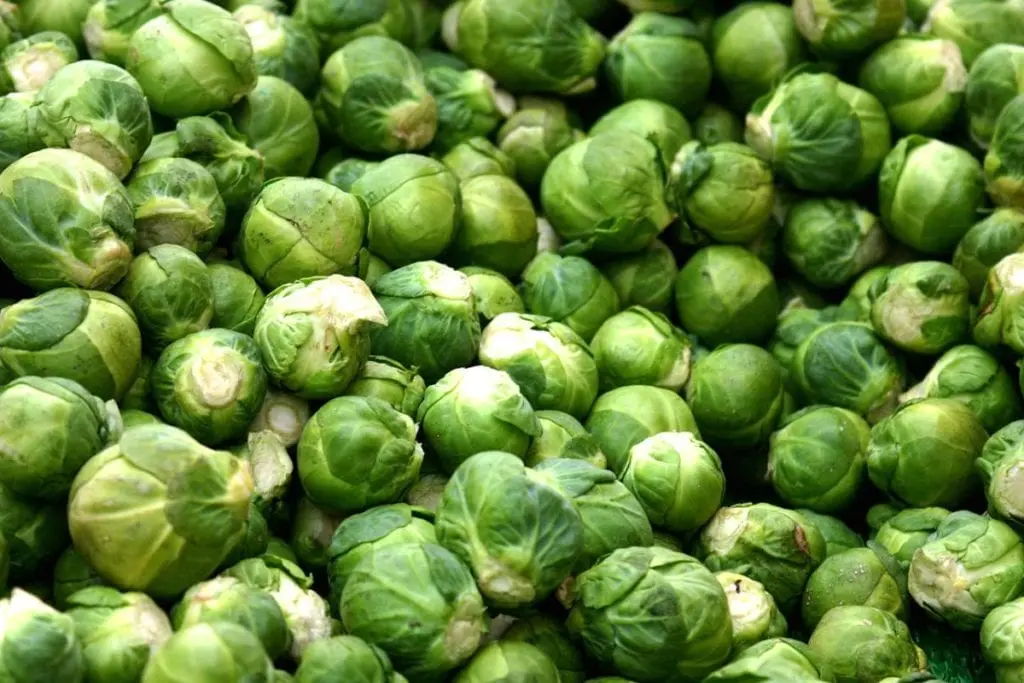 Brussels sprouts contain antioxidants
Brussels sprouts are low in calories but high in many nutrients, especially fiber, vitamin K and vitamin C;
The vegetable contains kaempferol, an antioxidant that may reduce the risk of cancer, reduce inflammation, and promote heart health.
Brussels sprouts are rich in fiber, which supports digestive health and reduces the risk of heart disease and diabetes.
Cabbage contains vitamin K, which is important for blood clotting and bone metabolism;
The fiber and antioxidants in Brussels sprouts help maintain stable blood sugar levels;
Brussels sprouts are a good source of omega-3 fatty acids ALA, which can reduce inflammation, insulin resistance, cognitive decline, and blood triglycerides;
Rich in sulforaphane, which increases the production of an enzyme responsible for improving immunity. All this allows you to say goodbye to chemicals that can cause cancer in the body;
Brussels sprouts contain vitamin C, an antioxidant that is important for immunity, iron absorption, collagen production, and tissue growth and repair.
Brussels sprouts: who shouldn't eat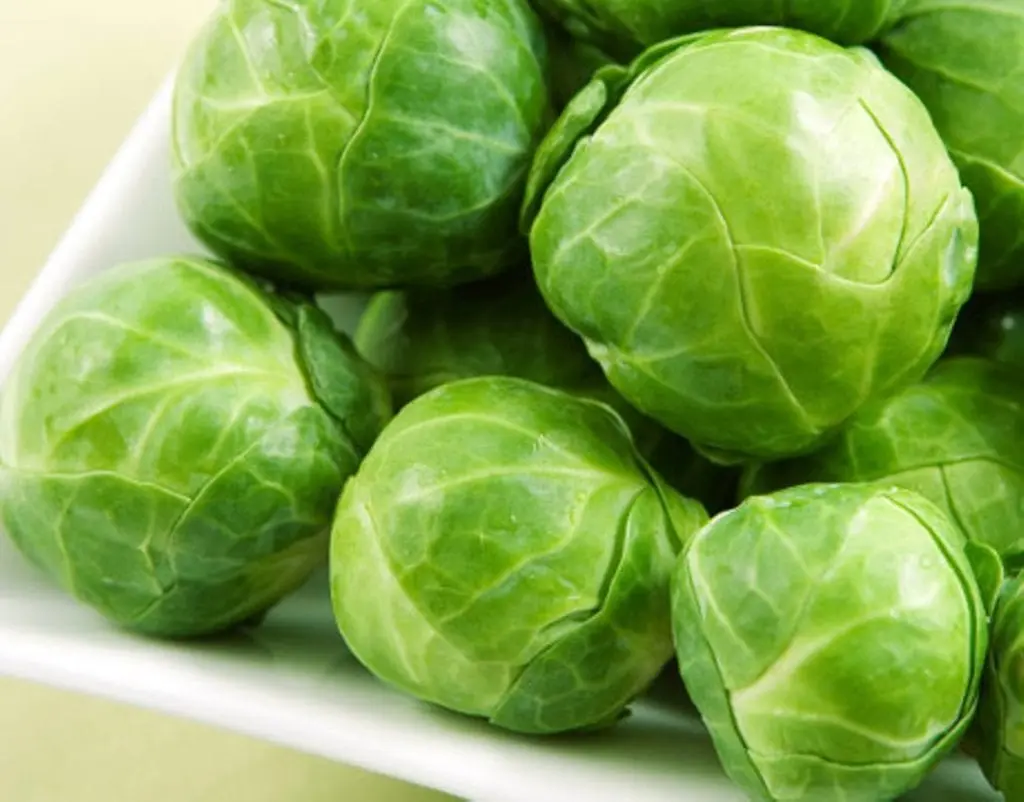 Brussels sprouts are harmful to people with high acidity of the stomach, it is not recommended for exacerbation of the gastrointestinal tract and for problems with the thyroid gland, with gout and gastritis;
Dishes from Brussels sprouts are contraindicated after a heart attack and for people suffering from Crohn's disease;
In case of allergies, this vegetable should be eaten with caution.
Many tasty and healthy dishes can be prepared from Brussels sprouts: the cabbage is suitable for soups and casseroles, it can be stuffed or fried with cheese, eggs or bacon. Small heads of cabbage are eaten, which are eaten fresh, boiled, stewed and fried.
Cabbage is also used to prepare salads, vegetable stews and as a side dish for meat dishes.
If you cook Brussels sprouts for too long, they become very soft and develop a pungent, unpleasant odor. Undercooked cabbage does not taste better, so it is advisable to cook this vegetable carefully.
Whip Up Recipe – How to Make Brussels Sprouts Soup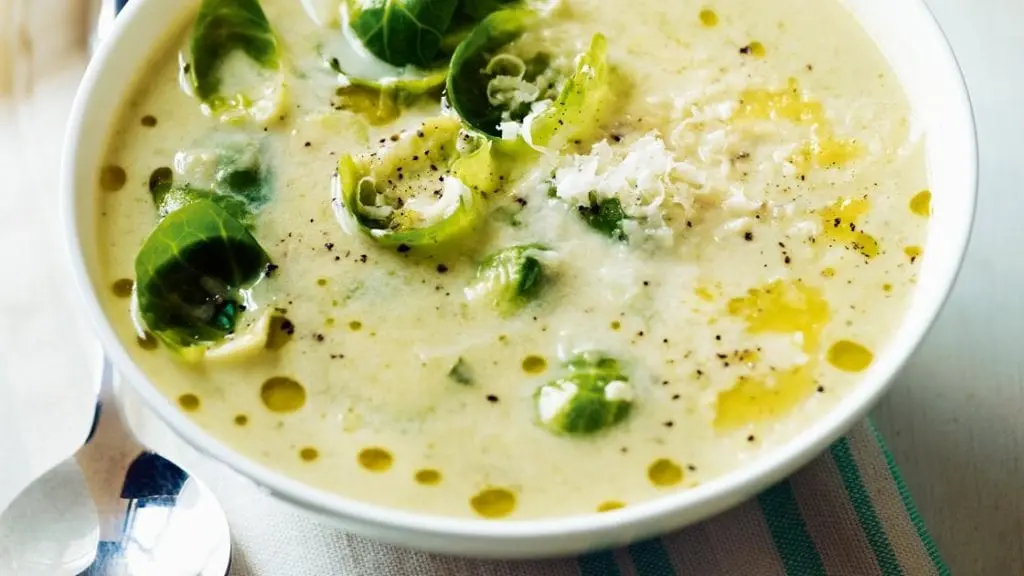 200 grams of Brussels sprouts
100 grams shredded cheddar cheese
600 ml chicken or vegetable broth
200 ml heavy cream
1 medium onion
Vegetable oil for frying
Salt and black pepper to taste
2 cloves of garlic – optional
Cut the Brussels sprouts into quarters. Chop the onion and fry in vegetable oil. Boil water in a saucepan and boil the Brussels sprouts (about 3 minutes), then drain the water. Add boiled Brussels sprouts to a pan with onions, simmer for a few minutes. Chop the garlic and add to the pan. Add cream, simmer. Finally, add the chopped cheddar and season with salt and pepper. Enjoy your meal!
Baked Brussels sprouts with yogurt and lemon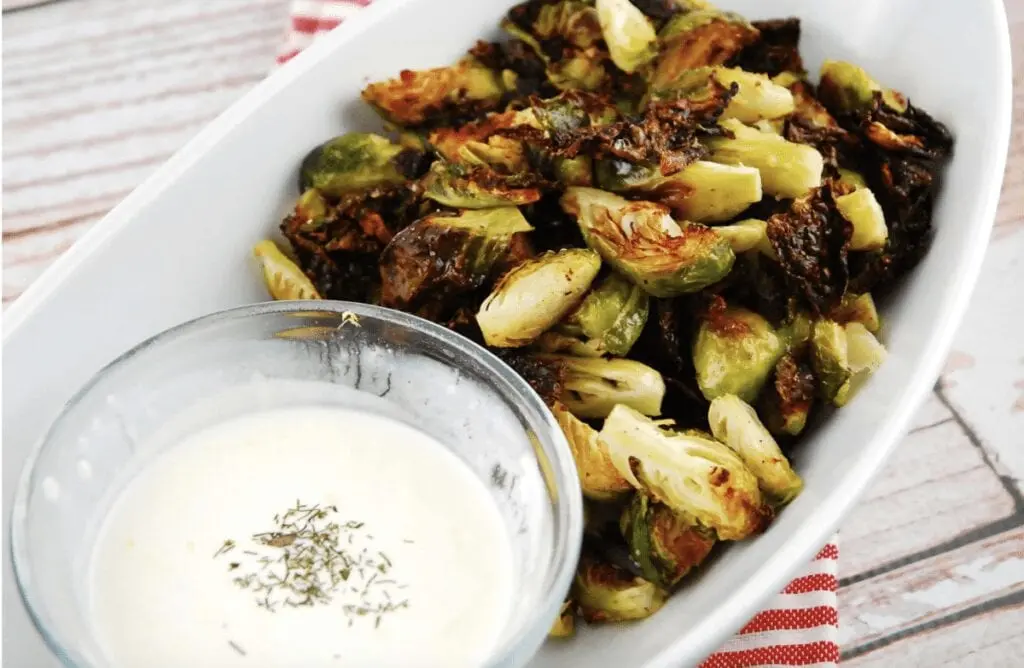 400 grams of Brussels sprouts
1.5 tablespoons olive oil
150 ml walnut or turkish yogurt
1 tablespoon freshly squeezed lemon juice
2 teaspoons lemon zest
3 tablespoons minced almonds
2 tablespoons minced mint
Salt, black pepper, ground paprika – to taste
Cut the Brussels sprouts into halves and place in a baking dish. Drizzle with olive oil, salt and pepper. Place the pan in a hot oven for 15 minutes, or until tender. Meanwhile, in a large bowl, stir together the yogurt, lemon juice and zest, chopped mint, and salt and pepper. Spread the sauce over a plate, top with cooked Brussels sprouts, chopped almonds and a little mint. Add some ground paprika if desired. The dish can be served on the table. Enjoy your meal!
Brussels sprouts with sour cream – food for health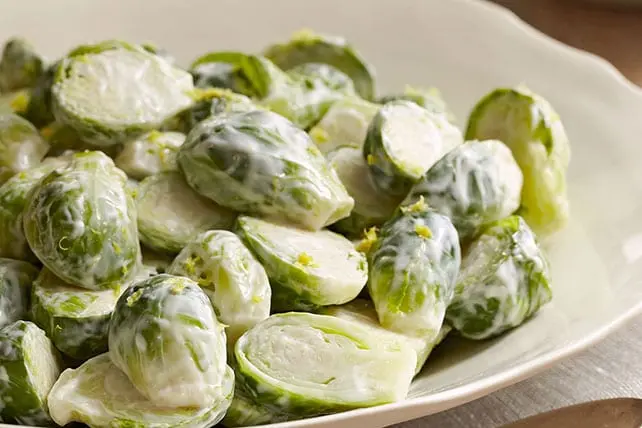 800 grams of frozen Brussels sprouts
1 medium onion
2 tablespoons soft butter
1 tablespoon flour
1 tablespoon brown sugar
0.5 teaspoon ground mustard
0.5 cups milk
1 cup sour cream
Salt and black pepper to taste
Boil Brussels sprouts in salted water, drain the water. Chop the onion and fry in butter for about 4 minutes. Add flour, brown sugar, ground mustard, salt and pepper to the pan – and mix well. While continuing to stir, add milk to the pan and simmer for a few minutes. Add sour cream to the skillet, but do not bring to a boil. Pour the prepared sauce over the Brussels sprouts – and you can serve. Enjoy your meal!
Gourmet and healthy – how to cook Brussels sprouts quiche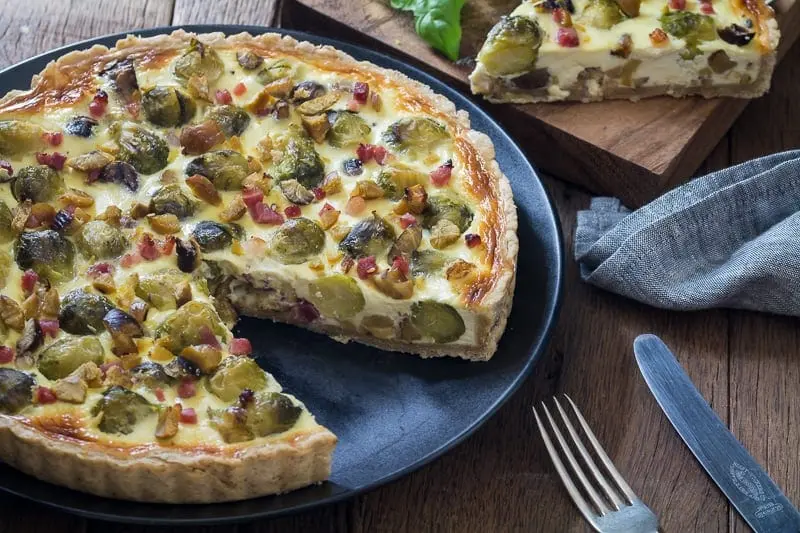 1 frozen quiche dish
1 cup finely chopped Brussels sprouts
4 eggs
1 glass of milk
1 cup shredded hard cheese (cheddar or other)
2 teaspoons soft butter
1 teaspoon vegetable oil
Salt and black pepper to taste
1 clove of garlic – optional
Saute the Brussels sprouts in a skillet with vegetable oil and butter until tender, and refrigerate. Whisk eggs and milk in a large bowl. Add Brussels sprouts, cheese, garlic, salt and pepper. Pour the mixture into a quiche dish and place in a hot oven for at least 45 minutes or until tender. Enjoy your meal!
2020-09-17