The best hair growth products have different forms of release: they are represented by vitamin complexes, ampoules, liquid vitamins, shampoos, balms and lotions. They contain active ingredients that are designed to nourish and restore damaged curls. Restoring hair health and saturating it with essential vitamins, minerals and other elements helps stimulate hair growth and prevent active loss.
10

Horsepower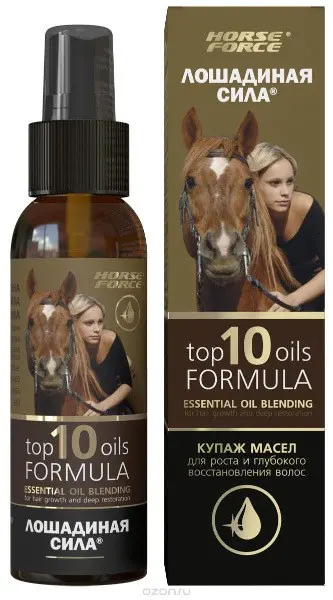 "Horsepower" is a therapeutic series of products in the form of shampoos, balms, lotions and vitamins designed to activate the growth of strands. You can achieve the best results when using the entire treatment line. Shampoos, balms and other products of the series for topical use can be used without the appointment of a trichologist. If you want to take a course of Horsepower vitamins, it is recommended that you first consult a specialist in order to avoid the occurrence of adverse reactions from taking them.
9.

Minoxidil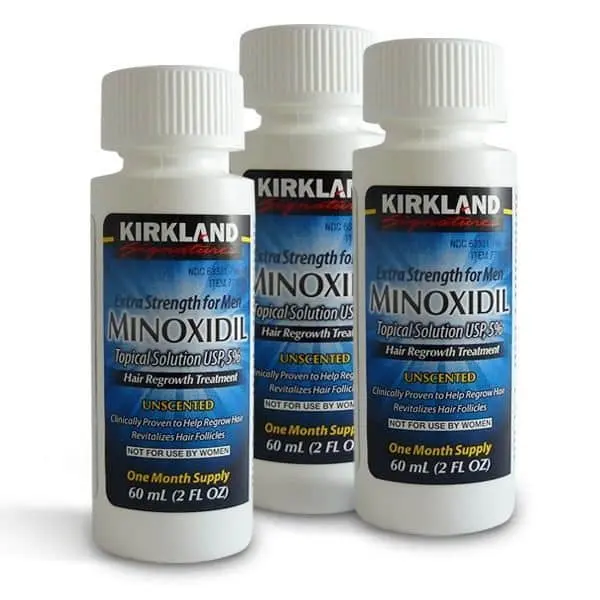 «Minoxidil» refers to the popular modern means, which is used in trichology to improve the growth of strands. The topical preparation is also used as a prophylactic and therapeutic agent against alopecia, both in men and women. Its active ingredients start regenerative processes in the hair and improve their nutrition. After the course application, the curls acquire radiance and become completely healthy, beautiful and stronger. Their loss is significantly reduced. To achieve such results is possible only if you complete the full course.
8.

A nicotinic acid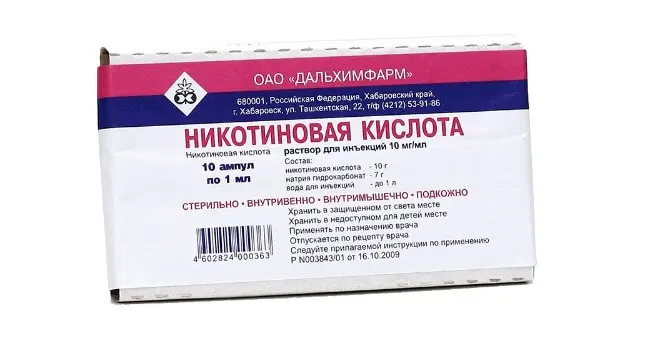 A nicotinic acid in ampoules is one of the best remedies for topical use. The pharmaceutical preparation is used both separately and as part of masks. Nicotinic acid is a vital element for hair health. It helps to improve local blood circulation, saturate tissues with oxygen and nutrients. Regular use of nicotinic acid allows you to completely restore damaged strands and helps stimulate their active growth. It is often used with other liquid vitamins, as well as home remedies such as aloe juice, nettle tea, chamomile, etc.
7.

Brewer's yeast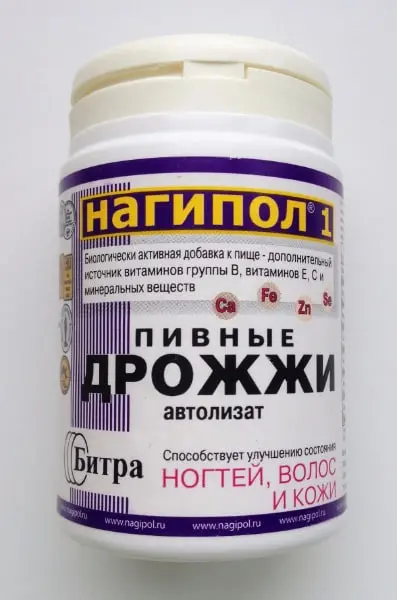 Brewer's yeast often used for weakened and lifeless curls, prone to falling out and poorly growing. They are available in the form of tablets for oral administration. They contain a group of B vitamins and additional elements that hair needs to nourish, strengthen and grow. Despite the fact that the drug is considered relatively safe, it still has contraindications and side effects, so you should consult a trichologist before taking it. Brewer's yeast allows you to restore not only the health of the strands, but also the skin and nails.
6.

Kastorovoe butter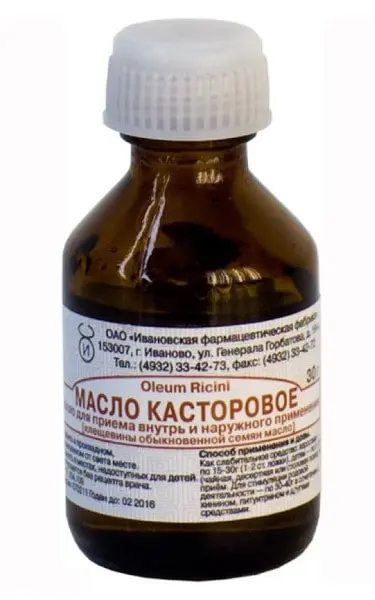 Kastorovoe butter in folk medicine is the number one remedy for hair loss. It is also used for their growth. Castor oil has a local irritant effect, due to which blood circulation improves, which ensures better delivery of nutrients to the hair follicles. The tool is widely used as part of various masks. It is used with cognac, onions, honey, egg yolk, garlic, etc. Castor oil not only has a local irritant effect, but also additionally enriches the curls with beneficial acids and vitamins, providing them with the necessary nutrition.
5.

Kapous Professional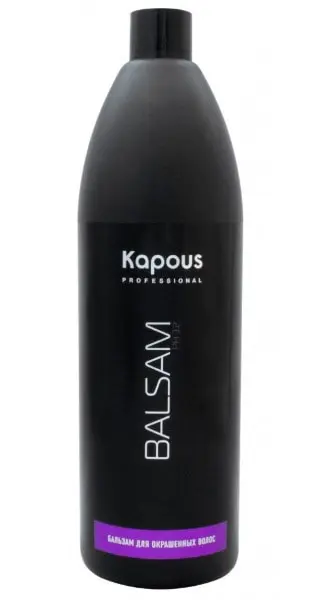 Kapous Professional is a series of products designed to restore damaged curls that are prone to falling out. Among the line of care products there are shampoos, balms, masks and lotions. They include such active ingredients as keratin, panthenol, vegetable oils. They restore the structure of the hair from the inside, strengthen the hair follicles and stimulate the active growth of the strands. Regular use of the treatment line allows you to completely restore the health of weakened, lifeless, curls prone to falling out.
4.

Rinfoltil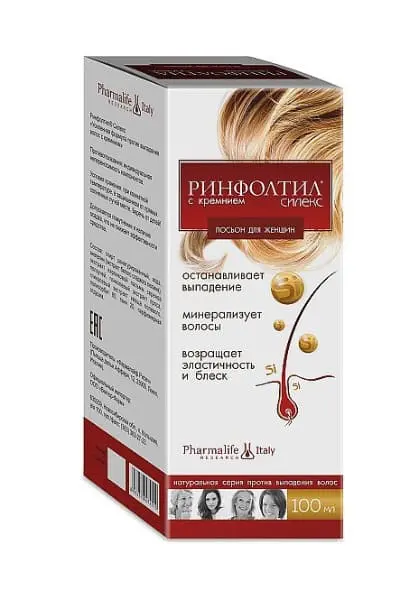 Rinfoltil is a line of therapeutic agents for stimulating the growth of strands and restoring their health. Shampoo, balm and lotion are designed to prevent baldness, and are also indicated at the initial stage of alopecia. They can also be used as a prophylactic against hair loss. Extracts of plant components, containing all the necessary substances, nourish each hair from the inside, penetrating deeply into its structure. Also, active elements strengthen the roots of curls and contribute to their active growth. With regular use of the Rinfoltil series of products, you can completely restore health to sick strands that do not grow well.
3.

Alerana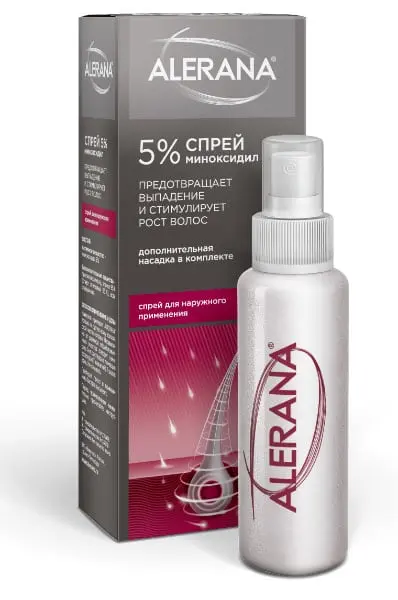 Alerana – a line of therapeutic agents, which includes shampoos, balms, ampoules, which allow hair to grow better and restore their damaged structure. They include a vitamin complex and biologically active components that penetrate deeply into the structure of curls and their follicles, which allows you to give strength and splendor to your hair. The funds allow you to reduce hair loss and actively stimulate growth, provided that this series is used regularly in combination. Users note that after using Aleran products, the hair becomes healthy and radiant.
2.

Capsiol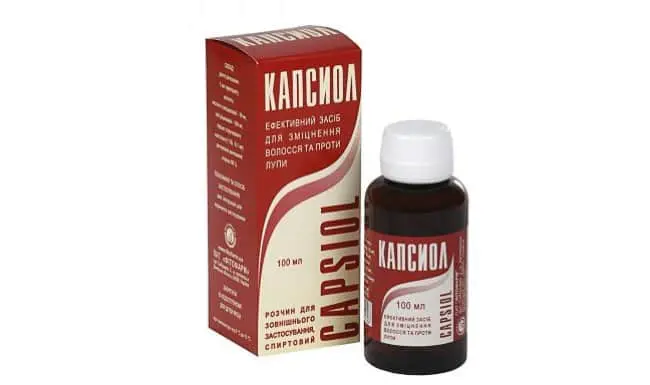 "Capsiol" – one of the best means that not only nourishes and strengthens curls, but also contributes to their active growth. The topical preparation includes an extract of hot peppers, which contributes to better nutrition of the hair follicles and stimulates the growth of strands. An additional property of the product is the fight against dandruff, thanks to salicylic acid, which is also included in the composition. "Kapsiol" is a fairly effective drug, but before using it, you should carefully read the instructions for use, as it can cause a number of side effects due to the content of salicylic acid, which can penetrate into the general bloodstream through the skin.
1.

Perfectil Trichologic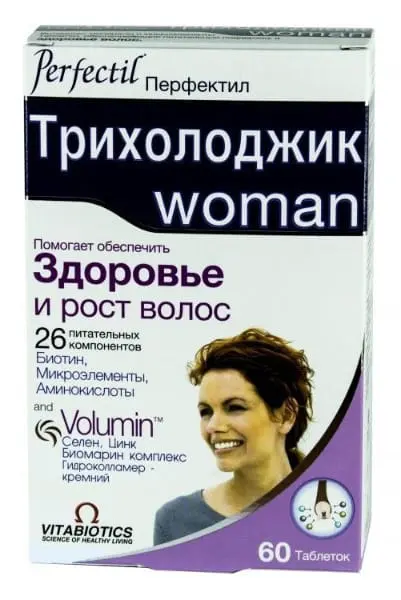 "Perfectil Trichologic" – the best vitamins designed to restore and improve the growth of damaged strands. The complex includes selenium, zinc, biotin, copper and other active ingredients vital for hair. To obtain good results, a course intake of vitamins is required, the duration of which should not be less than one month. According to the indications of the trichologist, the intake of the drug can be increased. The vitamin complex has contraindications and side effects, so it is not recommended to take it without the appointment of a specialist.
2022-12-22