Description
Wheat germ oil will help restore freshness to aging skin, and this oil will help remove saggy cheeks and unpleasant folds near the eyes. It has been famous for its antioxidant and anti-aging properties for several centuries. An inexpensive but effective product will give odds to the most innovative creams and serums.
From time immemorial, wheat has been cultivated by man and takes an important place in his life. This culture is revered in all corners of the globe. But not everyone knows that this cereal can be used not only in cooking, but also to obtain other, in some way even more valuable products.
For skin, wheat germ oil is a natural source of beneficial vitamins and minerals that can make our face glow with youth and beauty.
This type of oil contains a lot of nutrients that crops need to grow and develop. And people have long learned to receive it. The benefits of this unique oil are appreciated not only in cosmetology, but also in folk medicine and dietetics.
Wheatgrass contains a unique complex of biologically active compounds, nutrients and elements, which makes this product one of the most curative and beneficial for health.
Composition and characteristics
Linoleic acid 40-60%
Linolenic acid 11%
Oleic acid 12-30%
Palmitic acid 14-17%
The successful use of wheat germ oil in cosmetology is due to the fact that it helps to eliminate many skin problems and imperfections. Its antioxidant and anti-aging properties are well known. The high efficiency of the oil is due to the strength of its components:
amino acids (leucine, valine, metonine, tryptophan, etc.);
polyunsaturated fatty acids (omega-3, omega-6, omega-9);
vitamins (B1, B2, B3, B6, B9, E, A, D);
antioxidants (allantoin, squalene, octacosanol);
microelements (zinc, selenium, phosphorus, manganese, iron, copper, sulfur, calcium, iodine, etc.).
Useful properties of wheat germ oil
All the power of cereal oil is hidden in its natural composition. Amino acids (leucine and tryptophan), polyunsaturated fatty acids (omega-3 and omega-9), a complex of vitamins (B1, B6, A), antioxidants (squalene, allantoin) – more than ten biologically active substances and trace elements. Wheat oil alone contains the most "youthful vitamin" (E), which helps maintain freshness and elasticity of the skin.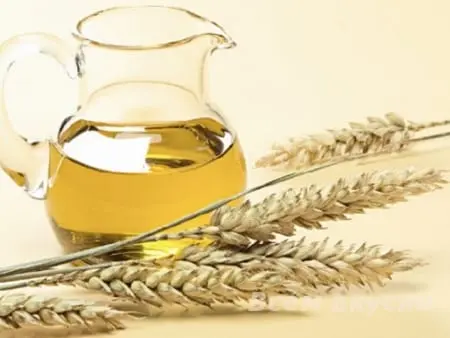 The universal wheat germ oil is suitable for girls and women with any skin type. Dry and sensitive – receives additional nutrition and moisture, oily and problematic – gets rid of greasy shine and blackheads.
Of all the oils, wheat germ oil contains the maximum amount of vitamin E, which is indispensable for health and beauty. This vitamin is an antioxidant that helps us maintain health and beauty. It is no coincidence that it is called the vitamin of youth.
Wheat germ oil:
Stimulates metabolic processes in the body.
Slows down the aging process.
It removes harmful substances from the body.
Perfectly cleanses the skin of the face and neck.
Relieves inflammation that may appear on the skin. Effective in treating acne and acne.
Improves and evens out complexion.
Promotes the healing of wounds, abrasions, burns.
Perfectly strengthens and tones the skin.
Promotes good blood circulation in tissues.
Helps get rid of wrinkles. Great for all skin types.
Helps fight the signs of cellulite.
Strengthens hair, makes it healthy.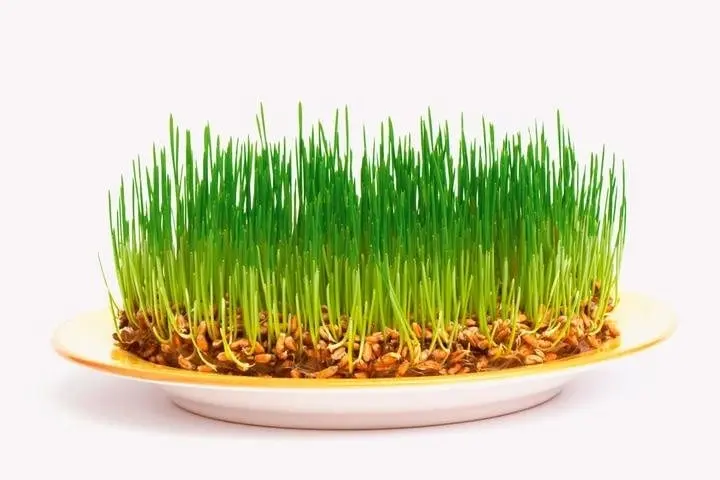 Ether perfectly stimulates metabolic processes (metabolism and oxygen exchange), and also triggers blood circulation. Slows down the aging process, blocks UV rays and removes harmful toxins. For sagging and thinning skin, the complexion and contour of the face is evened out.
With regular use, wrinkles are gradually smoothed, pores tighten, and the skin becomes fresh and elastic.
The harm of wheat germ oil
Individual intolerance to wheat germ oil is extremely rare. You can find out with the help of an allergy test. Apply a few drops of ether to your wrist and wait 15-20 minutes. If there are no obvious signs of irritation – swelling or redness – the oil is suitable.
It is not recommended to apply wheat germ oil when bleeding scratches or immediately after a salon facial cleansing (peeling).
Inside, wheat germ oil is not recommended for people suffering from cholelithiasis and urolithiasis.
How to choose wheat germ oil
Go to the pharmacy or natural cosmetics store to buy.
Ask for a sample of the oil: study its consistency and smell. Quality wheat germ oil has a persistent herbal aroma and a viscous brown to pale amber texture.
Choose bottles with dark glass, so the oil will retain all its beneficial trace elements longer. Pay attention to the expiration date.
Storage conditions.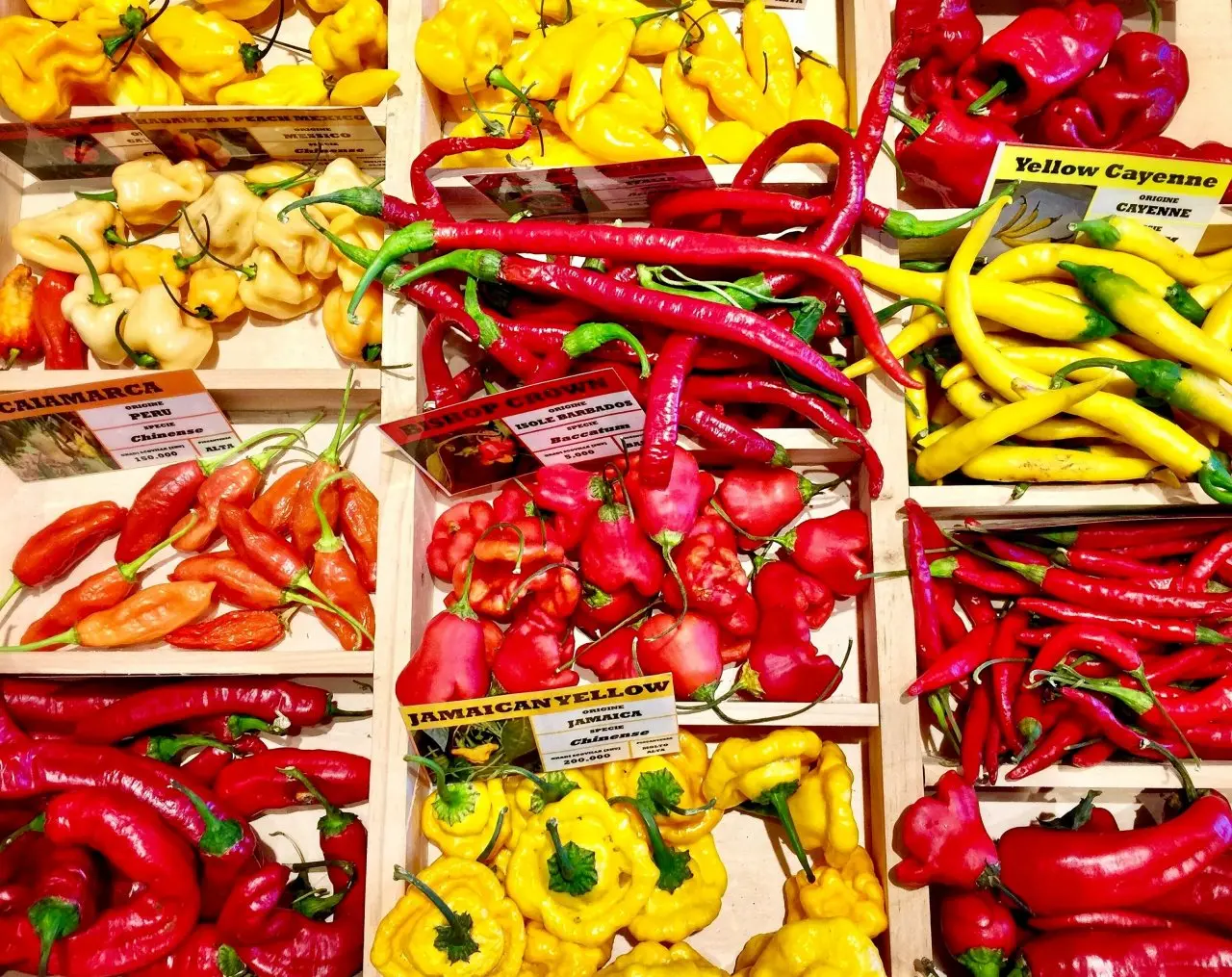 After opening, keep the oil in a cool and dark place. Close cap thoroughly after each use. If after a while you find a sediment at the bottom, do not be alarmed. This is the wax that is part of the oil. Just shake the bottle.
Uses of wheat germ oil
The oil is applied in different versions: in its pure form, as part of masks, other oils and homemade creams.
Due to its viscous texture, ether is most often diluted with light oils in a 1: 3 ratio. Peach, apricot, and rose oils work well. Important: metal utensils are not suitable for mixing.
Surprisingly, when combined with creams, few wheat germ can be applied to particularly sensitive areas: eyelids, under the eyes and on the lips.
Soak face masks for no more than 30 minutes, otherwise you will burn your skin.
In its pure form, ether is applied pointwise to problem areas of the skin to cauterize acne. The oil can be heated, but not higher than 40 degrees, so that all useful substances do not evaporate.
Apply cosmetics with wheat germ oil only to previously cleansed skin.
Wheat Germ Oil for Eyelashes
To approach the ideal of beautiful eyelashes, like Malvina's, without resorting to artificial methods, you need to nourish them daily. Wheat germ oil is ideal for this, especially if you use mascara on a daily basis.
To strengthen the eyelashes, we recommend removing makeup every day with this oil, and after removing the makeup, gently rub the oil into the eyelashes. Naturally, this procedure is done before bed.
When to expect the effect? Within a few days, the eyelashes will acquire a brighter color and become thicker, and after a few weeks – longer.
Nourishing face mask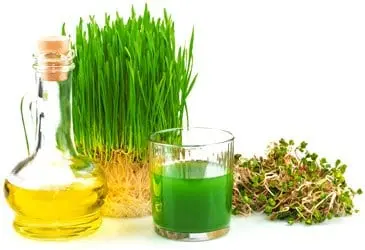 A mask based on 1 tablespoon of wheat germ oil with the following components will help soften the skin and make it velvety.
half a tablespoon of oatmeal and honey;
1 teaspoon peach oil
2 drops of chamomile essential essence.
Mix all the ingredients and apply on the face for 20-30 minutes. Wash off with warm water and apply a nourishing cream.
Wheat germ oil should be in every woman's collection of natural oils, because it is a wonderful tool that will help to eliminate many imperfections of the skin of the face and make it look younger.
Recipe for wrinkles around the eyes
To care for the area around the eyes, it is useful to use wheat germ oil with the addition of 1-2 drops of the phyto essence of rosemary or 1 drop each of essential oils of Damask rose and sandalwood, which have the property of smoothing the skin and restoring its elasticity.
To combat and prevent wrinkles around the eyes, we recommend a protein mask with the addition of wheat germ oil. Preparation: beat half a chicken or a whole quail egg white, add 1 teaspoon of cosmetic wheat germ oil and drop by drop of essential oils: ylang-ylang, lemon and sandalwood. Apply to the skin, after drying the mask, rinse with warm water and apply a nourishing cream for the area around the eyes.
2020-10-04