The Christmas table, like the Christmas tree, also needs decorations. Our designer Alice Ponizovskaya tells us how to make it elegant.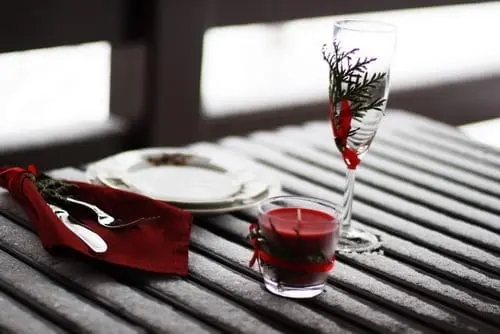 In fact, too complex decorations for the New Year's table are not needed ― after all, you already have a decorated Christmas tree! Still, it doesn't hurt to give it a festive look. Here are some tips on how to do this without much cost and effort.
Arrange the Christmas balls next to the plates, it is good if they are in tune with those that are already hanging on the tree. If you have a craving for creativity, ordinary balls can be made even more elegant: lightly smear them with glue and sprinkle them with beads and sequins that have been unclaimed since time immemorial, or wrap them with a fluffy braid ― it will turn out very effectively!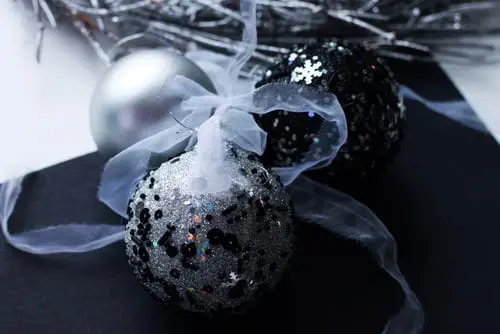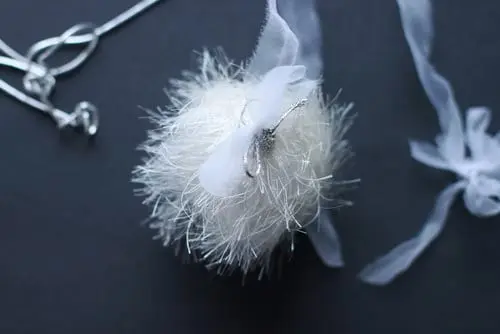 Make bows out of the Christmas packaging tape and lay them out next to the appliances – it will turn out elegant and unusual, and it will not require any effort from you!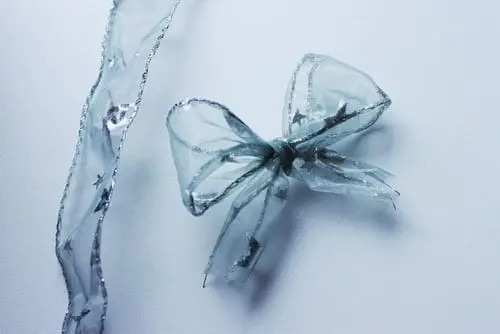 Cones of different sizes and breeds will serve as a beautiful decoration of the table and create a festive mood. You can leave the cones natural, such as you brought them from the forest, or you can spray paint them in gold or silver color.
A Christmas wreath made of twigs will also fit perfectly here, it is also easy to paint it with spray paint― silver and gold touches will add shimmer and shine to your festive table.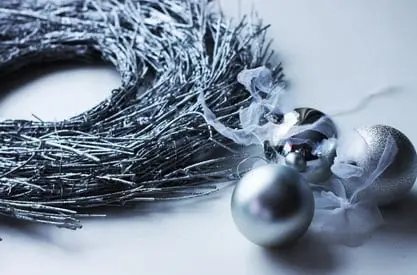 Bright napkins always look very festive on the table, but for such an occasion, they can also be additionally "dressed up" by tying a colored ribbon or putting a sprig of thuja inside.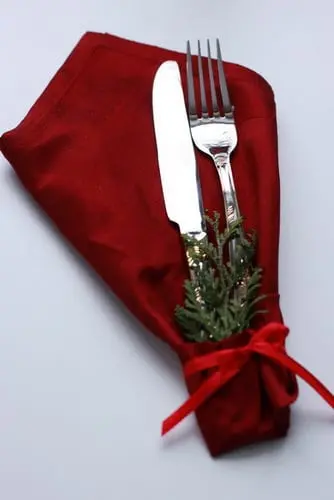 Glasses and candlesticks for the New Year's table can also be decorated with your own hands― if you have a little time for this, take advantage of our master class!
Use tinsel and glitter to decorate the table, or even better-a garland of light bulbs, arrange them in a beautiful mess between the serving items, and your New Year's table will sparkle with all the colors!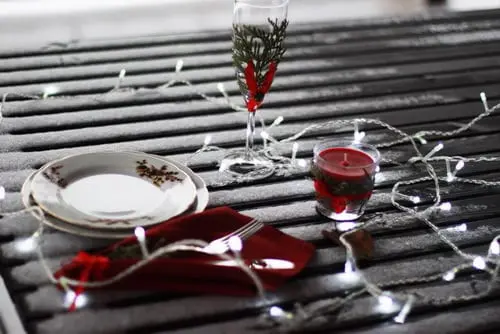 Photo by Karina Nasibullina