Fish is a product of health, and its advantages are innumerable. It is not surprising that fish can be found on the menu of many national cuisines of the world. Today we offer to make another gastronomic tour and find out what and how to cook fish in different parts of the world.
In silk nets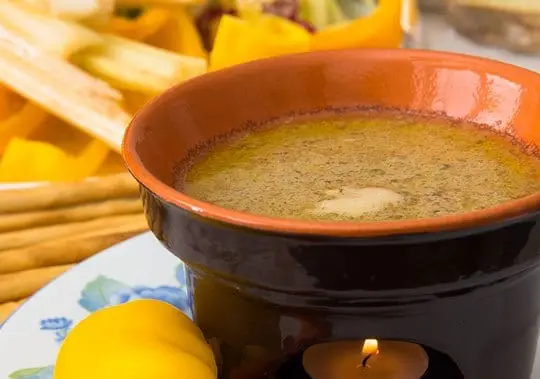 In which countries do they like to cook fish dishes? Italian fondue will be a great festive fish dish. In a deep frying pan with 50 g of butter, fry 5-8 chopped garlic cloves until golden brown. Gradually pour 100 ml of olive oil and make sure that the garlic does not burn. As small as possible, cut 250 g of anchovy fillets and put them in a frying pan. Stirring continuously, we simmer the mass on low heat until creamy. For a perfect consistency, you can pour in a little cream. It is best to serve fondue with toasted porcini mushrooms, baked potatoes or boiled broccoli. All these combinations will appeal to home gourmets.
Treasure Plate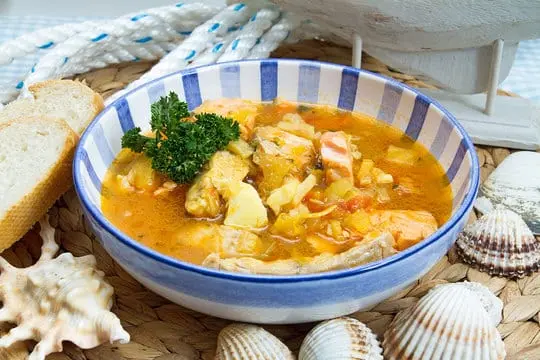 The list of national fish dishes in different countries certainly includes soups. One of the most famous recipes is French bouillabaisse. Ideally, they take 5-7 types of fish for it: a couple of elite varieties and small fish. You will also need 100 g of shrimp, mussels and squid. Fish and seafood are cooked in advance in salt water with dill. We make a roast of onions and 5-6 cloves of garlic. Add 4 tomatoes without skin, diced potatoes, bay leaf, zest of ½ lemon, 1 tbsp. l. fish spices, 5-6 peas of white pepper. Simmer the mixture for 10 minutes, pour in the fish broth, 200 ml of white wine and cook the soup until tender. Before serving, garnish the bouillabaisse with fish and assorted seafood.
National heritage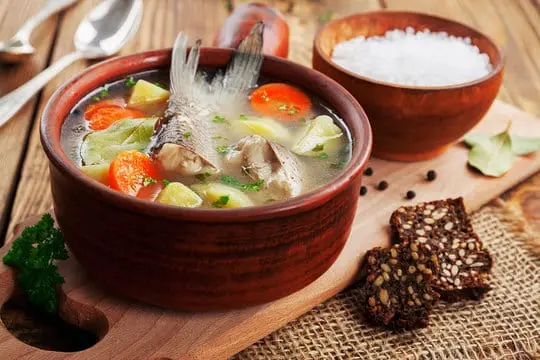 Since we are talking about soups, it is impossible not to mention our main national dish of fish — fish soup. In a saucepan with boiling water, put 5 potatoes in cubes, 2 whole onions, carrots and parsley root, cut into strips. While the vegetables are cooking, cut into portions of a small perch. Add a pinch of salt, 6-7 peas of black pepper, 2-3 bay leaves and fish to the pan, cook for another 20 minutes. To make the taste harmonious and remove the unpleasant smell, pour 50 ml of vodka. As soon as the fish is cooked, remove the onion and bay leaf and add 1 tbsp. l. butter. Sprinkle the finished fish soup with chopped herbs, and the perfect dinner is provided.
Fish in silver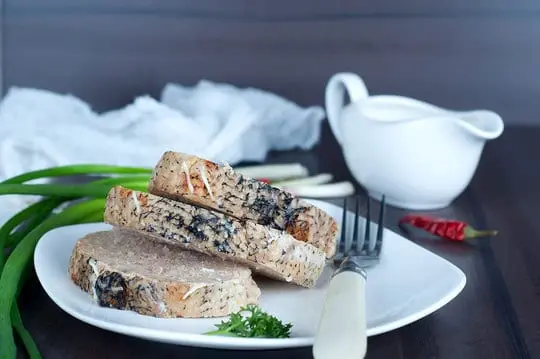 Among the fish dishes from different countries, the recipe gefilte fish from Jewish cuisine deserves a special mention. We cut up the carcass of a pike or walleye, carefully choosing all the bones. The skin must be left. We pass the fillet through a meat grinder, mix with the chopped onion and 100 g of loaf soaked in water. Add the egg, 1 tablespoon of vegetable oil, a pinch of salt, sugar and pepper. We make meatballs from minced meat and wrap them with fish skin. At the bottom of the pan, put the mugs of carrots and beets, place the meatballs on top and fill with water. Simmer them on low heat for about 2 hours. By the way, if the dish is cooled, you will get an unusual aspic.
Sea Rainbow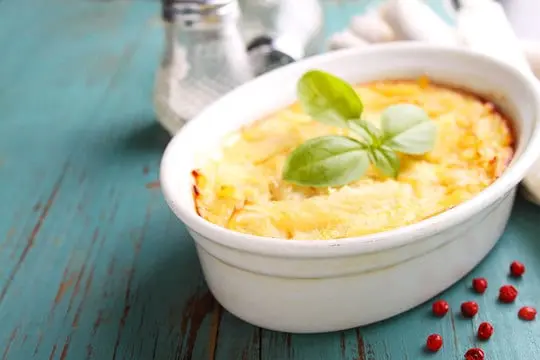 You should also try the tender fish casserole in Greek. Cut 600 g of pollock fillet into portions, rub with salt and black pepper. Chop 2 medium zucchini and 3 thick tomatoes into thin circles. We clean 2 colored sweet peppers from the seeds and partitions and cut them into wide strips. After greasing the heat-resistant form with oil, we spread the fish fillet, and on top we alternate layers of vegetables. Fill them with a mixture of 200 ml of milk, 4 chicken eggs and your favorite dried herbs. We send the form to the oven at 180 °C for 40-50 minutes. 15 minutes before the end of baking, sprinkle the dish with grated salted cheese. This fish casserole will be loved by the whole family.
A guest from China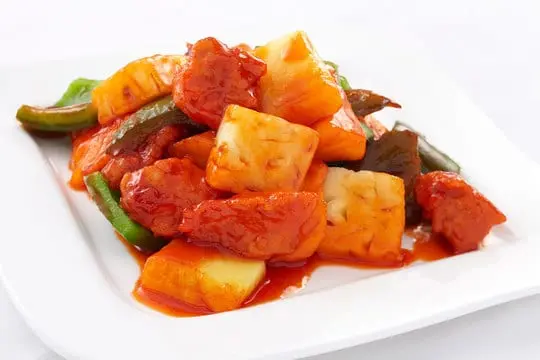 The Chinese treat fish with respect, skillfully combining it with different sauces. Mix 1 tbsp starch, 3 tbsp soy sauce, 1 tbsp vinegar, 2 tbsp tomato paste and 1 tbsp sugar. Fill the mixture with 300 ml of water and cook until thickened. Coarsely cut 1 kg of fillet of any red fish and, having rolled in flour, fry in hot oil. Then we spread it on a platter. Here we passeruem 3 chopped onions with 2 cloves of garlic. Add 3 sweet peppers and 100 g of ginger root slices. Fry the mixture until softened, lay the fish, 200 g of pineapple cubes and pour the signature sauce. Simmer the fish for a couple more minutes and serve.
You can continue this informative gastronomic journey in the vastness of the culinary portal "Eating at Home". Here are the best recipes for delicious fish dishes with photos from our readers. And tell us about your favorite fish dishes in the comments.