The French company Marie Brizard is one of the oldest liquor companies in the world. The company has been producing tinctures and syrups for over 250 years, and the founder of the brand, Marie Brizard, has become a truly legendary person. The lady managed to establish a successful business in those days when it was not customary to allow women to conduct business. Today, the company's product range includes more than 100 types of products, including liqueurs, essences and syrups.
Historical information
The founder of the brand was born in 1714 in Bordeaux and was the third of fifteen children in the family of a cooper and winemaker Pierre Brizard. Little Marie grew up surrounded by herbs and spices, which were brought to the port city by merchant ships and from childhood she was interested in the secrets of making tinctures.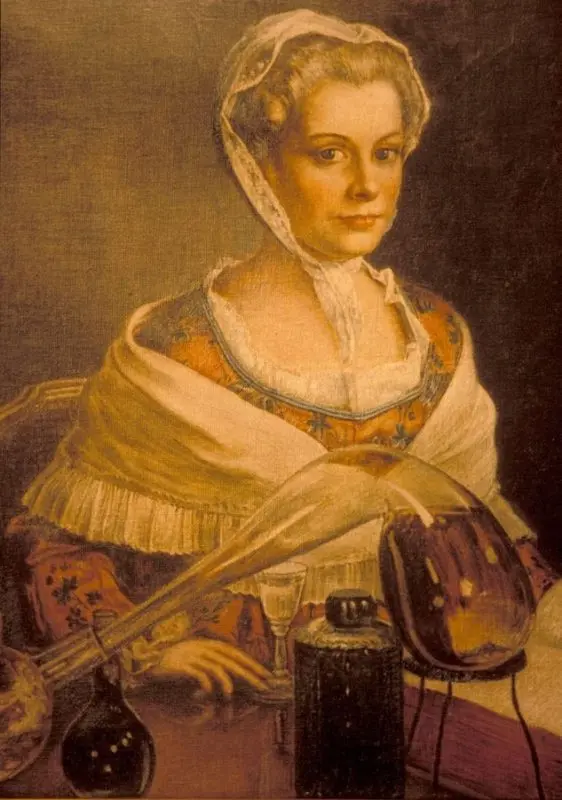 In Marie Brizard's promotional materials, you can find the story of the invention of the company's first liquor – according to legend, Marie cured a black slave from a fever, who shared a recipe for a healing tincture with the girl.
It is unlikely that the myth corresponds to reality. The businesswoman's business was only partly connected with slaves – Marie's nephew commanded a ship of slave traders, often visited exotic countries and brought rare plants, spices and citrus fruits to her aunt, which became the basis of the liquor. In the future, Paul Alexander Brizard established trade relations with the company and exported drinks to African countries, where he traded alcohol for slaves. Fascinated by aromas and distillation, Marie experimented with recipes and quickly achieved results, but she only founded the business in 1755, when she was already 41 years old.
The difficulties were not only that women had a minimum of legal rights in France of that era. For a long ten years, Marie traveled the world to establish the supply of herbs, fruits and spices, as she well understood that without reliable partners, business is doomed to failure. When the preparations were completed, together with another nephew, Jean-Baptiste Roger, the entrepreneur founded a company that she called her own name.
Liquor Marie Brizard Anisette made a splash in the Parisian salons. The composition of the drink included green anise and ten plants and spices, among which cinchona extract with antimalarial properties occupied a special place. It is assumed that Marie simply successfully completed the anise setting, popular in Bordeaux drinking establishments, which was in demand by sailors no less than rum. Marie's creation differed from its counterparts in a more refined taste that the nobility liked.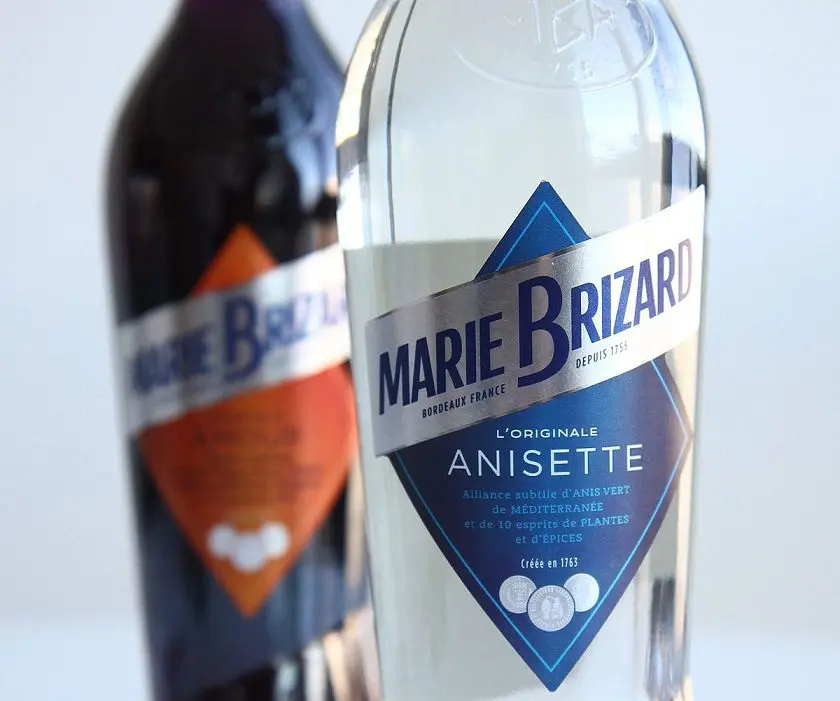 Eight years after the founding of the company, Marie Brizard anise liqueur was exported to Africa and the Antilles. In the future, the assortment was enriched with other dessert drinks – in 1767, Fine Orange liqueur appeared, in 1880 – chocolate Cacao Chouao, and in 1890 – mint Creme de Menthe.
Today the company produces dozens of types of liqueurs, syrups and soft drinks based on herbs and fruits and rightfully has the status of an industry leader.
Assortment of Marie Brizard liqueurs
The Marie Brizard brand has become an integral part of cocktail culture. The company produces liqueurs that are in demand by bartenders around the world. Top sellers from the Heroes series:
Anissete – a crystal clear liquor with a sour taste characteristic of green anise;
Chocolat Royal – a velvety-tasting drink made from African cocoa beans;
Parfait Amour – Louis XV's favorite liqueur made from violets, citrus fruits from Spain, vanilla and orange blossoms;
Apry – infusion on a mixture of fresh and dried apricots with the addition of cognac spirits;
Jolie Cherry is a liqueur made from cherries and red fruits grown in Burgundy.
In the Marie Brizard line there are tinctures for every taste – the company produces liqueurs based on fruits and berries, mint, violet, white chocolate, jasmine and even dill. Every year, the range is replenished with new flavors, and the brand's drinks regularly receive medals at industry competitions.
Cocktails with liqueurs Marie Brizard
An extensive line allows bartenders to experiment with flavors and invent their own interpretations of classic cocktails. The company's website contains more than a hundred mix recipes developed by the manufacturer.
Examples of cocktails:
Fresh Mint's – mix 50 ml of mint liqueur and 100 ml of sparkling water in a glass, add ice, serve with a sprig of mint;
Marie French Coffee – mix 30 ml of chocolate liqueur, 20 ml of cognac and 90 ml of freshly brewed coffee, add dried apricot, top with whipped cream and a pinch of nutmeg;
Citrus fizz – in a mixture of 20 ml of gin, 20 ml of Combava Marie Brizard, pour 15 ml of sugar cane syrup and 20 ml of sparkling water, mix and add ice.
Since 1982, the company has been holding the international cocktail competition International Bartenders Seminar, in which bartenders from 20 countries of the world also take part. The best recipes are chosen in November in Bordeaux. During the events, the company presents new products to the participants and announces upcoming releases.
2022-02-03