Tuna has won the hearts of foodies all over the world. Its dishes are delicious, healthy and perfect for a family menu. Today we prepare them together with the company " Maguro — – a recognized expert who knows everything about canned fish.
Fish tenderness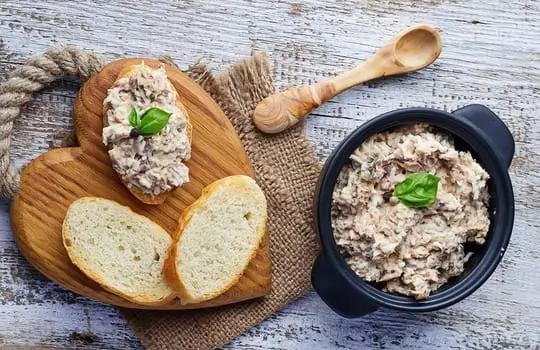 Let's start with a snack for all occasions-an exquisite pate. Take a jar of salad tuna "Maguro", pour the oil into a separate container and carefully mash the fish with a fork. Add 3 crumbled boiled egg yolks, 2 tablespoons of cream cheese, a pinch of salt and lemon zest. Whisk everything into a smooth paste and pour in just a couple of drops of oil from the canned food. Pour out 1 tbsp. l. capers and chopped parsley, mix well. Serve the tuna pate with garlic croutons, thin Armenian pita bread or rye bread. And for a family holiday, you can make tartlets, decorating them with red caviar and lemon slices.
Mediterranean breeze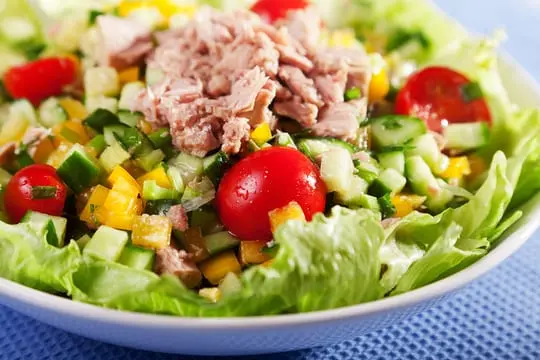 Tuna is very friendly with vegetables, because salads from them are so delicious. Cut into thin slices 3-4 stalks of celery and sweet red pepper, removing the seeds and partitions. Chop the rings 15-20 olives without seeds. Open a jar of natural salad tuna "Maguro". It is already conveniently cut into small pieces, so immediately spread it on a dish covered with arugula leaves. Put the rest of the ingredients on top and mix gently. Make a dressing of 3 tbsp. l. olive oil, 1 tsp. lemon juice and a pinch of salt, pour it over our salad. On a hot summer day, it will not only saturate, but also refresh.
Friendly sandwiches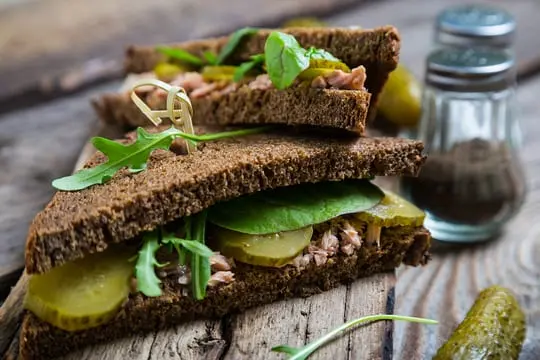 Sandwiches are the best way to welcome unexpected guests. Again, we'll need Maguro tuna salad. Mash with a fork 185 g of fish, mix with chopped onion and boiled protein. Add 1 tbsp olive oil, 1 tsp balsamic, 5-6 peas of pink pepper. Separately rub the boiled egg yolk, 2 tbsp olive oil and 1 tsp Dijon mustard. Cut 3 rye buns lengthwise. The lower halves are greased with egg dressing, sprinkle with grated cheese, put the filling of tuna and strips of pickled cucumber, cover with the remaining halves of bread. Preheat the sandwiches in the oven — a delicious treat for friends is ready.
Gourmet Cruise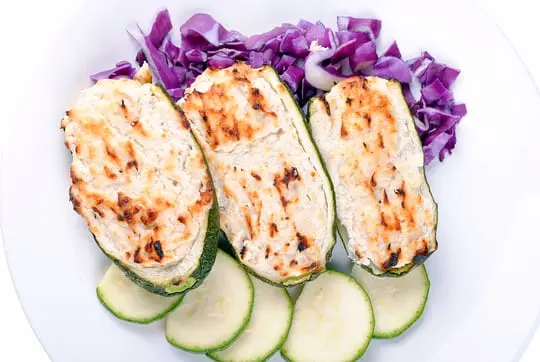 Treat your loved ones with stuffed zucchini in Ligurian style. Cut along 4 zucchini, remove the pulp, and cook the" boats " in boiling water for 5 minutes. This time we will take the fillet of tuna "Maguro". Its unique taste is perfectly combined with delicate vegetable notes. Combine 200 g of fish fillet with zucchini pulp, 50 g of grated parmesan, fried chopped onion, 30 g of pine nuts, a clove of garlic. Add the egg, 1 tsp oregano, a pinch of salt and whisk everything with a blender. Fill the zucchini halves with the filling, sprinkle with ground breadcrumbs and bake at 200 °C until golden brown. Home gourmets will give such an exquisite dish the highest score.
High society cutlets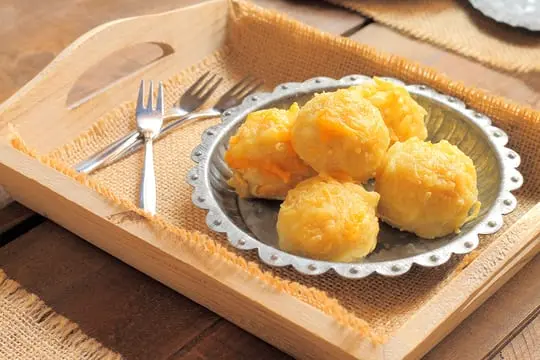 Crunchy outside and juicy inside croquettes will decorate the family table on weekdays and holidays. A very interesting variation will turn out from the tuna fillet in olive oil "Maguro". Grate a medium zucchini, squeeze the liquid well and whisk with 3 eggs, 1 tsp salt and ½ tsp lemon zest. Mash with a fork 185 g of tuna fillet, combine with zucchini mass, pour 100 g of ground oat flakes and knead the dough. We form thick sausages with a length of 10-12 cm, with a wide knife we give them the shape of bars, roll them in flour and fry them until golden brown. Serve them hot on lettuce leaves with bechamel sauce.
Italian motifs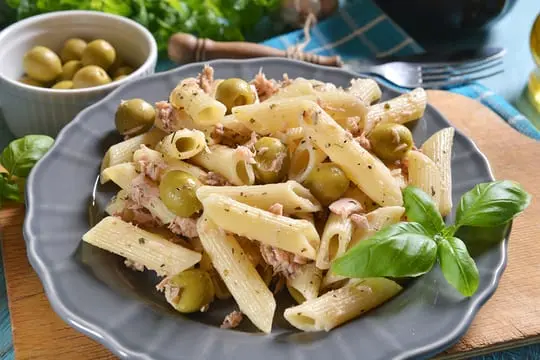 When there's only so much left before dinner, pasta always helps us out. Complement it with a natural tuna fillet from Maguro, and you will have an excellent dish for the whole family. First of all, we will put 400 g of pasta-feathers to cook. At this time, fry a small onion in cubes in vegetable oil until transparent. Spread to it 200 g of mashed tuna fillet, 150 g of green peas and simmer the mixture for 5 minutes. Add 200 ml of cream, ½ bunch of chopped parsley, salt and pepper to taste, simmer the sauce for a couple of minutes. It remains to combine it with the finished pasta al dente and spread on plates. A wonderful quick dinner is ready!
Sunset over the sea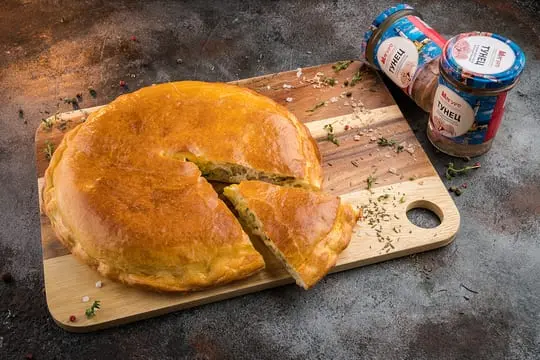 Natural fillet of tuna "Maguro" is ideal for homemade pies with filling. Knead the dough from 80 g of butter, 230 g of flour, 1 egg, 1 tsp of sugar and a pinch of salt. Tamp it into a round shape with sides, put it in the refrigerator for 20 minutes. We make a roast of 2 onions and 2 sweet red peppers. Knead 200 g of tuna fillet, pour 2 tbsp. l. lemon juice, combine with roast, spread in a chilled dough base. Mix 200 ml of cream with 125 g of grated parmesan and pour this mixture into the filling. Put the pie in the preheated 200 °C oven for 30 minutes. By the way, it will taste even better when cold.
As you can see, you can cook a wide variety of dishes from tuna, one is better than the other. The main thing is that it is a high-quality, fresh and healthy product. In this sense, foods under the brand name "Maguro" is absolutely the right choice.